The #MerengueForMoms Movement Has Begun
by Team Scary Mommy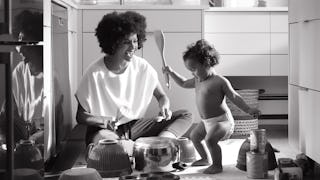 Help donate ONE MILLION diapers to families in need.
Join the #MerengueForMoms movement. Here's How It Works:
Grab your baby, your partner or a friend and the nearest box of Huggies®.
Turn on the song Suavemente and film your best family-friendly dance moves.
Challenge a friend to join the challenge.
Use the hashtag #MerengueForMoms and post your video to Facebook, Instagram or TikTok (or submit your video directly to us here.)
***Be sure to post your video before 12/31/19 with the #MerengueForMoms hashtag to be counted***
***Videos must be kept under 30 seconds long***
For every video posted with the #MerengueForMoms hashtag from 12/3/19 through 12/31/19, Huggies will donate 100 diapers (up-to 1 million diapers) to the National Diaper Bank Network. The network serves the 1 in 3 American families struggling with diaper need.
About Diaper Need
1 in 3 American families struggles with diaper need.
5 million babies and toddlers under the age of 3 live in poor and low-income families (below 200% of poverty).
Government safety-net programs (ie. food stamps) do not recognize diapers as a qualifying basic need.
Diaper need impacts the physical, mental and economic well-being of children and parents.
Many parents cannot go to work or school if they can't leave their babies at child care.
3 in 5 parents report missing work/school because they didn't have diapers required for child care.
The National Diaper Bank Network (NDBN) was founded with the support of Huggies and is a nationwide nonprofit dedicated to eliminating diaper need in America, by leading a national movement to help meet the basic needs of all babies and their families. The National Diaper Bank Network member programs serve 200,000 children on a monthly basis. Huggies has donated more than 220 million diapers and wipes to the network since 2011. This year alone, Huggies has donated 20 million diapers and this participation challenge is to deliver an additional 1 million for families in need. Each year, Kimberly-Clark and its Huggies brand are committed to donating 15 million diapers to The National Diaper Bank Network member programs across the United States and an additional 5 million diapers to the Network through retailer donation events.
Fun Facts About "SUAVEMENTE"
The official song of the #MerengueForMoms movement is Suavemente. Originally released in 1999 by artist Elvis Crespo, the song has been ranked among the most essential Latin albums of the past 50 years by Billboard Magazine. Elvis Crespo has generously donated the use of the music for this charitable effort aimed at supporting low-income families.
Learn More
Scary Mommy contact: Micaela@scarymommy.com
@ScaryMommy Huggies @Huggies #HuggOn
National Diaper Bank Network
www.nationaldiaperbanknetwork.org,
@DiaperNetwork #EndDiaperNeed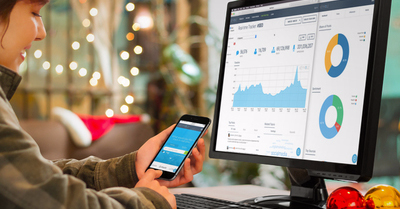 This article was originally published on