Fred Rogers filmed the first episode 51 years ago, today
If you grew up on Mister Rogers' Neighborhood, odds are you feel all of the feelings when it comes to him. He was like a family member you got to watch every single day, and someone you came to depend on to lift your spirits. So, when Google released their Doodle of the day as a video homage to Rogers, the internet was understandably weepy. And by weepy I mean ugly crying in our closets.
Though the first episode of his show didn't officially air until February, 1968, it was taped on September 21, 1967 — and any reason to share our favorite memories of the series and its beloved star is a good day. Google released the Doodle, saying, "For 31 seasons & 912 episodes, #MisterRogers invited us to be his neighbor. Today, we celebrate his positive impact & all that he was: a creator, musician, philosopher, storyteller – but most importantly, a friend."
You really have to watch it to feel the impact:
The initial Doodle on the screen is a still of stop-motion animation of kids gathered around the TV, watching Rogers with the neighborhood trolley in the background. And if that's not tear-invoking enough, when you press play on the animation it takes you to a video featuring Rogers' voice, with the "Won't You Be My Neighbor" song playing in the background.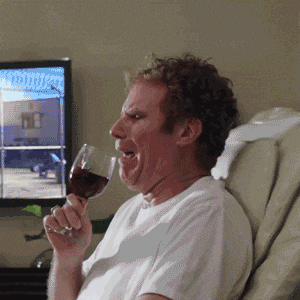 Google had this to say about the creation of the Doodle: "Set to the iconic opening song of Mister Rogers' Neighborhood ("Won't You Be My Neighbor"), the Doodle aims to be a reminder of the nurturing, caring, and whimsy that made the show feel like a "television visit" between Mister Rogers and his young viewers. Everyone was welcome in this Neighborhood. Through his honest words, thoughtful songs, and imaginative Neighborhood of Make-Believe stories, Mister Rogers took us by the hand, helping us feel good about who we are. He encouraged us to find positive ways to deal with our feelings, to treat others with respect and kindness, and to appreciate the world around us."
The final episode of Mister Rogers' Neighborhood aired on August 21, 2001 and was a mainstay in millions of people's homes for generations. Rogers was the epitome of all things good and kind in this world, something we could all use a reminder of these days.
It seems Twitter agrees:
Gorgeous #GoogleDoodle tribute to #MrRogers, the first television show I watched as a young immigrant. I called him, in Mandarin, "the man who changed his jacket and shoes." His removing his shoes when he came home made him familiar in a strange new land.https://t.co/65zV1fTpOz

— Nancy Wang Yuen (@nancywyuen) September 21, 2018
"We need to be reminded that our humanity shows up most clearly, as we see the humanity in those we so briefly share this planet with, and treat them with the dignity they deserve."#FridayFeeling#FridayMotivation#MrRogers#MisterRogershttps://t.co/T9knVl50fz

— John Pavlovitz (@johnpavlovitz) September 21, 2018
"We live in a world in which we need to share responsibility. It's easy to say, 'It's not my child, not my community, not my world, not my problem.' Then there are those who see the need and respond. I consider those people my heroes."- Mister Rogers pic.twitter.com/7bvDUaCedF

— The Mary Sue (@TheMarySue) September 21, 2018
Today's #GoogleDoodle is Celebrating Mister Rogers – 51 years after his television show debuted.

We're all deserving and capable of giving and receiving kindness, love, and acceptance.

Try to be a bit like Mister Rogers today and every day.https://t.co/r89fd7fNfH

— Scott Monty (@ScottMonty) September 21, 2018
Well that #GoogleDoodle started my morning w tears. Mister Rogers was so pure.

— Akilah Hughes (@AkilahObviously) September 21, 2018
Me after watching he Mister Rogers Google doodle… pic.twitter.com/SRJOlGlVNa

— Margarita Hernandez (@Mhernandez287) September 21, 2018
This Mister Rogers stop-motion video that's taken the place of the Google Doodle is so well done. Some much-needed positivity to counterbalance how negative the news has been. pic.twitter.com/MkrYeIPowE

— Adam Best (@adamcbest) September 21, 2018
"I'm so thrilled that Google is celebrating Fred and Mister Rogers' Neighborhood with this charming tribute," says Rogers' wife, Joanne, in a statement. "This stroll through the Neighborhood is delightful, and Fred's gentle kindness is beautifully captured in the Doodle."
Rogers' preached love and forgiveness and kindness. He was inclusive and always reminded us that who we are is exactly who we should be. He closed almost every episode with, "You make each day a special day. You know how? By just your being you. There's only one person in this whole world like you. And people can like you exactly as you are." He kept people captivated, sharing positive messages with the world until his death in 2003.
And now you'll excuse me while I sob into my pillow for the rest of the day.
And if you want to introduce your kids to all that was Mister Rogers' Neighborhood, the original episodes are available on Netflix, Amazon Prime and on PBSkids.org for streaming. Make sure to stock up on tissues before you binge-watch.