Mom In Hot Water After Posting About School Shooting Rumor Instead Of Calling Police
by Maria Guido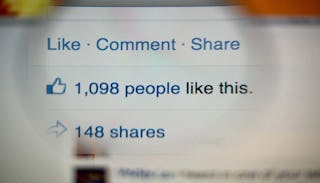 Mom charged after posting school shooting rumor to Facebook
A New Mexico mom's post caused a panic amongst parents at one middle school and earned her a public nuisance charge.
Jeanette Garza Alvarez posted to Facebook, warning Sierra Middle School parents after hearing some disturbing information from her son. Her post read, "Anyone else's kids go to Sierra? My son says some 8th graders are planning on bringing guns to school maybe Monday and have a shootout to see who's the first to die," reports KRQE News. Her son also told her the school had made an announcement regarding what to do if there was a shooting.
She was rightfully scared, and wanted to warn other parents, but ended up causing quite a panic. "Her concern for her son's safety and for other student's safety was certainly understandable, but what should have been done was to call the school, call the police department, let them know what she had heard," said a Roswell Police spokesman.
Alvarez was charged with creating a public nuisance, but the 30 day jail sentence associated with the charge was deferred. She only has to pay $29 in court fees.
Yes, she should have notified authorities immediately, but frankly, there are probably plenty of parents who also would have posted to a community group on Facebook. Everyone is familiar with these types of groups, and there is tons of local information shared on them. It's not surprising a mother would take to a group to see if anyone else had heard something so horrifying.
The post did cause quite a panic though, with at least 160 students skipping school — hence the public nuisance charge. No one can blame parents for keeping kids home after hearing such a rumor, especially in this day and age.
Point is, if you hear a terrifying rumor like this, the first thing you should do is call police, not craft a Facebook status.