This Mama Ain't Got Time For Contouring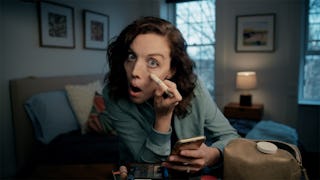 So, I'm done with a bracelet telling me when to move. I'm also done with trying to contour my cheekbones into existence. (My God-given ones are quite nice, thank you very much.) What is also quite nice is how my kids care less about my face cream than they do about the unprocessed taste of the cream cheese on their bagel. Yep, just keeping it simple is how I roll. Here's to living unprocessed.
In partnership with Arla cheese. Click here to learn more about Arla's cheese, made with simple ingredients that you can pronounce.
This article was originally published on