The Motherhood Comes Naturally $5000 Giveaway CLOSED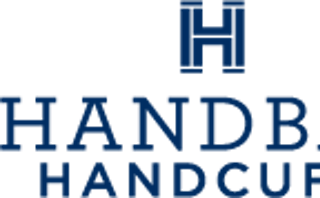 The Pre-Order Giveaway is now closed!
Thank you so much for entering and huge congratulations to: Karen R, Rachel A, Elizabeth T, Katy B and Rae T. (Winners have been notified via e-mail) For those of you who didn't win, (I'm sorry, I hate that!!!) please consider the book your consolation prize. I really, really hope you enjoy it!
***
I'm thrilled to have you buy Motherhood Comes Naturally (And Other Vicious Lies) anytime, but as a little incentive to be one of the first people to own it, I've put together what I think is a pretty kick ass prize package. Actually, five of them.
Here's how it works:
• Pre-order Motherhood Comes Naturally (And Other Vicious Lies) from one of the following places: Barnes & Noble • Amazon • Indie Bound • Books-A-Million • Powell's Books • iTunes (if you already pre-ordered it, that's fine!)
• Forward your receipt or screen shot of the order confirmation to motherhoodcomesnaturally@gmail.com.
• You will then be entered to win one of five prize packs worth over $1000 each, containing the items below.
• Winners will be picked randomly using randomizer.org on April 9th (day of the book launch) and announced here and by e-mail. One entry per purchase, so buy them for your girlfriends! Your book club! Your teenage cousin!
• Contest open to anyone, anywhere, no matter the shipping costs. (Yes, I may regret that later.) And e-book sales count as well.
Here's what you'll be entering to win…
Kelly Moore Bags have long been a favorite of mine. Meant for use as a professional camera bag, with plenty of compartments and padding, they work just as well as diaper bags or just all-around fabulous arm candy. Each winner will get one 2 Sues bag, featured here, which sells for $199.
Rarely a day goes by that I don't sing the praises of Ouidad. The line, specifically designed for curly hair, completely changed my hair life and I've been head over heels in love with it for the last ten years.The line continues to expand, most recently with the Salon Series, included here. The four items inspired by services practiced at the renowned Ouidad Salon in New York City, have a retail value of $172, and are appropriate for any hair type.
Ever had your purse in the front seat of your car, slam on the breaks and have the contents spill all over the floor? Or be shopping with a heavy bag weighing your arm down with nowhere to put it? Me too, which is why I love Handbag Handcuff ($42) Use it to attach your (Kelly Moore!) bag to anything you can think of.
I'm pretty sure you've got wrinkles. If you don't, you've got stretch marks. If you haven't got either, please take a hike because I hate you. Anyway. StriVectin is the skin care line adored by the rich and famous and touted for it's almost magical powers to erase lines and stretch marks. Included here is their original SD Intensive Concentrate ($72) made to make every mom a little less scary.
The Pantech® Flex™ is Android's latest smartphone, designed to bring you the features you want from a smartphone —like text messaging, email, Web browsing, and voice-guided navigation—without lots of extra junk. Easier to see, use, and type on, the Pantech Flex also comes equipped with an 8-megapixel camera for taking high-quality photos and video on the go. Retail value: $500.
I'm a big fan of yoga pants, too, but sometimes, a girl needs to peel them off and put on some real clothes. You know, like jeans. Find the most flattering pair at Lucky Jeans, where you'll have a professional sizing and go home with the jeans that work best for your body. Plus-sized, skinny, boot cut, flare… Lucky's got it all. (If you can't make it to a store, you can order on-line) Retail cost: $100-120.
I'm not the only one with a new book out this spring, and find myself in the company of some great friends. You should absolutely buy (or pre-order) these books right now, but five of you will receive copies of the following hilarity:
• Moms Who Drink and Swear: True Tales of Loving My Kids While Losing My Mind by my friend Nicole Knepper.
• The Guide to Baby Sleep Positions: Survival Tips for Co-Sleeping Parents by the uber talented team of Charlie Capen and Andy Herald.
• Lost in Suburbia: A Momoir by the wonderful Tracy Beckerman. (Who I'll be speaking with in New Jersey!)
• I Just Want to Pee Alone by a huge group of mom bloggers, including some I've been lucky enough to publish here; Jen, Kim, Rebecca, Brenna, Nicole, Jessica, JD, Alicia, Kelly, Kerry, Robyn, Karen, and Anna.
• And Parenting: Illustrated with Crappy Pictures by the hilarious and truthful Amber Dusick.
Finally, of course, autographed copies of both Confessions of a Scary Mommy and Motherhood Comes Naturally (And Other Vicious Lies.) Give the one you pre-ordered to a friend in need of some brutal honesty and keep the personalized copies for you! Also included is a Scary Mommy coffee mug (and Starbucks gift card to fill it.)
Worth pre-ordering the book for? I certainly think so. So… go! And good luck – I can't wait to see who the proud owners of my favorite things will be!
This article was originally published on