Netflix Unveils Offline Streaming, Parents Everywhere Weep With Joy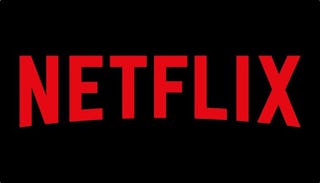 Netflix unveils offline streaming just in time for holiday travel
What's worse than traveling with a kid during the holidays? Traveling with a kid during the holidays, handing them your device of choice praying it will distract the little ticking time bomb long enough to make it through the flight, and realizing none of the content he likes is accessible offline.
Sh*tttttttttt.
You're surely in for a couple hours of complaining, right? Not anymore! Netflix just introduced offline streaming. You can now download movies, save them to your device, and watch them even when you have no wi-fi signal at all.
"While many members enjoy watching Netflix at home, we've often heard they also want to continue their Stranger Things binge while on airplanes and other places where Internet is expensive or limited," says the announcement released today. "Just click the download button on the details page for a film or TV series and you can watch it later without an internet connection."
Download now to watch offline later? Thanks, don't mind if we do.
The new feature is included in all plans and available for phones and tablets on Android and iOS. To use it, all you need to do is update your Netflix app to the most recent version and get your download on.
Hallelujah. It's a Christmas miracle.
This article was originally published on