Not Your Mother's Holiday Movie Roundup
by Team Scary Mommy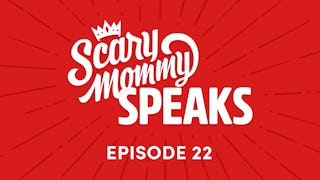 It's that time of year when a ton of terrific new films are released, and we are here for it all. Ashley shares about her experience meeting Emilia Clarke, mother of dragons, and star of the new flick Last Christmas. Then, in honor of the release of Frozen II, hear our Cartoon Confidential on Frozen! We're also bringing you to the red carpet of the new must see Mark Ruffalo project, Dark Waters. We round things out with the story of a heroic mom who saved the day in a parking lot, and close with your confessions!
Listen and Subscribe:
Or wherever you listen to podcasts!
This article was originally published on