More Than 100 Former Ohio State Students Accuse Team Doctor Of Sexual Abuse
by Cassandra Stone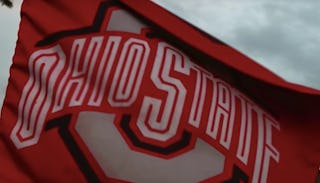 Image via YouTube/USA Today
The investigation has brought forth more than 100 victims over the span of 20 years at Ohio State
More than 100 former Ohio State University students have come forward to report their firsthand accounts of sexual misconduct by a school doctor. Earlier this spring, the school hired a law firm to look into the allegations of former male athletes on 14 sports teams regarding the abuse by Dr. Richard Strauss.
Strauss, who died by suicide in 2005, is accused of sexually abusing the former athletes under the guise of medical examinations — much like Larry Nassar, the former Team USA doctor who abused hundreds of female gymnasts throughout his career.
The abuse allegedly took place between 1979 and 1997. More than 200 interviews with former students and Ohio State staff have already taken place, with 100 more to go. Two class-action lawsuits filed this week by former wrestlers claim Ohio State University turned a blind eye to a doctor's alleged sexual abuse of student athletes.
Current GOP congressman, Rep. Jim Jordan, was a wrestling coach during the time Strauss was employed by the school and allegedly abusing athletes on his own team. The victims say Jordan did nothing to stop the abuse and refused to report the claims.
"We are grateful to those who have come forward and remain deeply concerned for anyone who may have been affected by Dr. Strauss' actions," said OSU President Michael V. Drake. "We remain steadfastly committed to uncovering the truth."
It's heartbreaking and frustrating as hell that unlike Nassar, Strauss won't be able to face his victims in court, or serve prison time over these horrific allegations that are just now coming to light. One former wrestler who says he was abused by Strauss tells NBC News the investigation is incredibly sad and difficult for all the victims but that it also offers hope that the truth will finally come out.
"Each new voice sends a message that we will no longer tolerate those who use positions of power to commit sexual abuse, nor will we tolerate those who enable it by looking away," he says. "And our chorus will grow louder still until the world knows that we won't be silenced again."