COVID-19 positive college student fined for throwing house party
As schools reopen across the country, COVID-19 outbreaks on college campuses are becoming old news. College towns are shutting down bars and delaying in-person instruction in an attempt to quell the spread, but a new problem has arisen and it's COVID-19 positive students throwing house parties with other COVID-19 positive students instead of, you know, quarantining. Six men at Miami University in Ohio were fined $500 each for throwing a 20-person house party, and not only that, one of the men had tested positive for COVID-19 a week earlier and claims that every person at the party was also COVID-19 positive.
WCPO Cincinnati reports that cops arrived at the scene to break up the party (the state's mandate prohibits gatherings larger than 10 people), but when they ran one of the student's ID, his COVID-19 diagnosis appeared on the police scanner.
Ohio cop goes to break up a house party, discovers student is positive for COVID. Officer: Are you supposed to be quarantining? Student: Yeah. That's why I'm at my house. Officer: So you have other people here, and you're positive for COVID? https://t.co/jL2bCLxLI6

— dimplasm (@dimplasm) September 10, 2020
"I've never seen this before. There's an input on the computer that you tested positive for COVID," the officer says, as heard in the body cam footage.
The student says he tested positive "a week ago" and when the officer says "are you supposed to be quarantining?" the guy says "Yeah. That's why I'm at my house."
Clearly unaware that quarantining means staying at your house away from other people, the officer presses the student and asks, "So you have other people here, and you're positive for COVID?" To which the student replied that all of his guests have COVID-19 too.
The officer then pointed to a house across the street — which included some individuals who were previously at the party — and asked the man if that house was also entirely COVID positive to which the man says "well, I think two [are positive]."
If we can take this man at his word, he knowingly hosted a 20-person COVID-19 positive house party which may have exposed the virus to his neighbors, of whom only two were already positive.
The officer told the student, "We're trying to keep this town open," to which the student — clearly not understanding how the virus spreads or what quarantining even means at all — responded, "I know. That's why I'm staying home."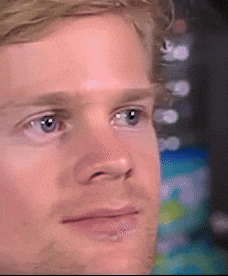 Oxford police Lt. Lara Fening attempted to make sense of the whole thing.
"The way I interpreted the video from the bodycam footage was he felt like he was at home and quarantining like he was supposed to be and that the majority of the people that were at the house had passed by and stopped by," she told local CBS affiliate WKRC.
There have been 1,117 COVID-19 cases at Miami University in the last two weeks and despite the fact that the school delayed in-person instruction, upperclassmen who live off-campus in large houses like the one in the video and reportedly still throwing parties and believe to be behind the spread the virus.
"Those early weekends in August, we saw an uptick in parties and gatherings," Miami University President Gregory Crawford told WCPO Cincinnati. "I think that's what is responsible for the surge today."
Maybe Miami University should do a course on what "stay home, save lives" actually means, because this student isn't getting it.