20 Things I Don't Miss About The '70s
by Brette Sember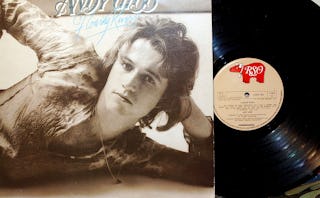 1. Tang. If I'm going with something orange and dusty, it'll be Cheetos.
2. Wooden clogs. Who thought it was a good idea to walk around on blocks of wood all day? We're not Dutch.
3. Vicky from The Love Boat. She got to live adventures on the high seas and never went to school. Basically, she ruined my life. Plus, she was annoying.
4. Window fans. On summer nights the bedrooms were stifling and the window fans were supposed to blow in cool air. They whirred. We sweated. All hail AC.
5. Filmstrips. I think I can trace the origin of my headaches back to these.
6. Pudding in a can. Although peeling off that lid and licking it was pretty damn fun, the sharp edges threatened tongue amputation. And pudding always got stuck in that little ridge around the edge of the container.
7. Hee Haw. Fake corn and fake accents. Please let me snip the price tag off that hat.
8. Wax lips. Why?
9. Enjoli perfume. Although my mom did bring home the bacon and fry it up in a pan, I didn't need to think about her ability to never ever let you forget you're a man.
10. Lincoln Logs. Nothing stunts creativity more than not having enough pieces to build anything other than a stupid rectangular cabin.
11. Andy Gibb. He was my first pop star crush, but his long feathered 'do and hairless chest give me the creeps now. I'm sorry you're dead Andy, but there was too much man cleavage happening.
12. Hair combs. Today's equivalent: Let's walk around with flat irons in our hair!
13. Captain Kangaroo. An angry man in an uncomfortable suit should not work with children.
14. Owls. Their creepy eyes and swiveling heads are the stuff of nightmares.
15. The phone cord. Kinky. In a bad way.
16. Malibu Barbie's camper. This was really the size of a minivan with a cheesy plastic tent that expanded out from the side until it quickly ripped off. Super inflexible, tanorexic Barbie couldn't balance on those little folding-X camp stools. And who uses a plastic sleeping bag?
17. Lipton Cup-a-Soup. Dried noodles, desiccated vegetables and powdered broth. Yum.
18. Speidel silver ID bracelets. The unidentifying bracelet was unengraved. Because it's cool to wear a blank piece of metal.
19. Snap-crotch bodysuits. Painful to sit on, impossible to open when you really had to go.
© Shutterstock
20. TV tables. Sized so they were up to your neck when you sat on the couch, they instilled in us the idea that you should definitely eat while watching television.
This article was originally published on