How Boudoir Photos Changed My Life
by Debby Couture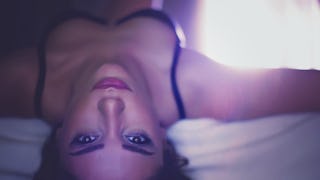 milos-kreckovic / Getty
Don't buy into anyone else's opinion about your body. Love yourself!
For as long as I can remember, I have been very critical of the way I look, the way my body is shaped and the weight I wish I could lose. Needless to say, after having three kids (a twin pregnancy in there) my body doesn't look quite the same as it did when I was 20 years old. The shape of my body has changed and shifted, my clothes fit differently and, there's a big part of me that still wishes I could drop those extra 10 pounds and get rid of my mom pooch.
Throughout my marriage, my ex never had such issues with my body.
In fact, he made me feel comfortable and I never really felt like I had to hide. However, when he left me for another woman — a woman who was younger and did not have the "battle scars" of pregnancy — one of the complaints he had about me was how my body looked after the pregnancies.
I didn't gain much weight after the twins were born. In fact, I weighed less, but the skin on my belly had many stretch marks and it was quite loose. In addition to shaming me for my new mom figure, he also suggested I try to perk up my breasts. I nursed my oldest for 15 months and my twins for a year. Needless to say, my boobs had definitely taken a beating.
Not only did he leave me for someone else, but he was now telling me that the way my body looked was also a reason why he was leaving me. I couldn't believe what I was hearing. I was crushed. Although I didn't like the shape of my body, I knew it was only temporary and I wasn't focused on that at the time. I was focused on how amazing it was that I brought my beautiful babies into this world and in awe that my children were healthy and growing because of the food my body produced for them.
Shortly after he had left me, one of the things he strongly recommended I do before becoming serious with any other man was to warn any new boyfriend of the frightening sight that was my belly and my breasts.
He said he didn't find me attractive anymore and that perhaps this would also happen if I started to date and become serious with any other person. My self-esteem plummeted.
A few years after he left me, and when I was pushing myself to try new things and meet new people, I saw an ad in one of the Facebook groups I was a member of and a boudoir photographer was looking for boudoir models. "Hmmm, why not?" I've always (secretly) wanted to do a boudoir photo shoot and I told myself, years ago, that I'd do it one day. For years, I kept pushing the thought out of my head for a variety of reasons — it's easy to come up with reasons not to do something when the thought of exposing your body and having it photographed is at play.
After having three kids and not feeling quite as thrilled with my body, I put the idea out of my head altogether. I knew that I needed to face my fears so I completed the application form, uploaded a few selfies of myself, submitted the form and then went on with my life.
I received an email a few weeks later with the subject line: "Time to get excited!" I had won one of two model spots. "OMG!"
The day of the photoshoot, I was a nervous wreck. I had never had my hair and make-up done, and was literally speechless when I saw my reflection in the mirror. Also, posing for pictures in my underwear felt very unnatural and, at first, I couldn't stop shaking—what had I gotten myself into? But I quickly became comfortable and confident as the photographer, also a twin mom as it turns out, showed me what some of the pictures she had taken of me looked like.
I kept wanting to pose in ways that would hide certain parts of my body, especially my stomach, but during the experience of being photographed and being praised for being a mother, something came over me — this is my body, this is who I am. I am a mother of three beautiful children, I take care of my body as well as I can (yes, there is always room for improvement), but for now, I can take pride in the fact that I've come this far in my life.
This experience was truly amazing and life-changing for me. I didn't realize what a powerful and meaningful experience this could be. For the first time (ever!) I saw a beauty in me I had never seen before. Confidence, strength, and passion. Whether you're a mom or not, whether you are being told or think you need to lose weight or that somehow as you age, your body isn't as perfect as it once was, you are beautiful. This experience brought out in me something that was there all along but I couldn't see.
I often look through the album of my boudoir shoot and smile at the courage I had to pose in my underwear and, in some pictures, completely nude. I'm not perfect and it is still hard for me to make myself vulnerable and expose my body at times, but I know I'm making progress, one step at a time.