Parkland Shooting Survivor Dies By Suicide After Struggling With PTSD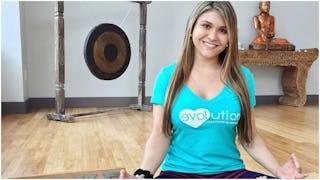 Image via GoFundMe
Parkland shooting survivor struggled with PTSD after the massacre that took her close friend's life
Sydney Aiello survived the horrific gun massacre that killed 17 of her classmates at Marjory Stoneman Douglas High School on February 14, 2018. The deeply traumatic event, of course, had a painful, lasting effect on the teen. Last weekend, she died by suicide after struggling with post-traumatic stress disorder and survivor's guilt.
Aiello's mother Cara told CBS Local that her daughter was recently diagnosed with post-traumatic stress disorder. She had started her freshman year of college and was having trouble attending her courses because she was scared to enter the classroom. The 19-year-old was also emotionally scarred after losing her close friend Meadow Pollack, one of the students who was killed during the school shooting.
Aiello was not in the freshman building when the Parkland shooting happened, but she was on campus.
"It's terrible what happened. Meadow and Sydney were friends for a long, long time," Andrew Pollack, Meadow's father, told The Miami Herald. "If anyone feels like that they have no one that can understand their pain, if there's any student out there that's having a hard time, please reach out to me on Twitter. I understand you. You aren't alone."
He added that his heart goes out to "those poor, poor parents."
Ryan Petty, whose daughter Alaina was killed in the MSD shooting, added to CBS Local that it "breaks [his] heart" that they lost another student from Stoneman Douglas. "My advice to parents is to ask questions, don't wait," he said. The grieving father adds that certain questions must be asked of a person who may be considering harming themselves. "Some of the questions that need to be asked are – do you wish you were dead and not wake up? Second question — have you had thoughts of killing herself?" he explains.
A GoFundMe has been set up for the Aiello family and has already raised almost $8,500 in one day. Condolences poured into the page, from both strangers and loved ones. "I knew Sydney when she was a little girl, she was so beautiful, funny & very sweet," one message read. "She was my granddaughters friend. My heart breaks for Sydney & her family."
The page described Sydney as a beloved daughter, sister, and friend to many. "She lit up every room she entered. She filled her days cheerleading, doing yoga, and brightening up the days of others. Sydney aspired to work in the medical field helping others in need."
There are many resources you or your family can reach out to if you're struggling. The National Suicide Prevention Hotline is open 24 hours a day, seven days a week and offers free confidential support at 1-800-273-8255.
For people dealing with PTSD, the Substance Abuse and Mental Health Services Administration has a free helpline at 1-800-662-HELP (4357), which will help you find support groups, community organizations, and other mental health resources. Additional free services for people suffering from PTSD can be found here.
Sending lots of light, thoughts, and strength to the Aiello family.