Pink's New Video Features Her Daughter And Is An Anthem For Women Everywhere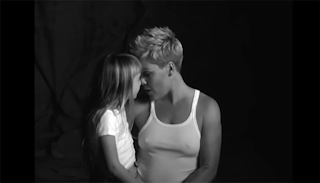 Image via YouTube/Pink
Pink included her daughter in her new music video
Pink's new music video for "Wild Hearts Can't Be Broken" features her daughter, which is perfect since the song is essentially an anthem for girls and women everywhere. Pink's known for not taking any shit so it makes perfect sense that she'd bring us ladies a rallying cry.
While we can feel progress on the horizon, the last year of politics and the #MeToo movement have still been crazy stressful for women. The song makes it clear women won't be stopped: "There's not enough rope to tie me down / There's not enough tape to shut this mouth / The stones you throw can make me bleed / But I won't stop until we're free / Wild hearts can't be broken."
It also offers some hope for the continued fight for equality: "This is my rally cry / I know it's hard, we have to try / This is a battle I must win / To want my share is not a sin."
With the release of the video, the three-time Grammy winner also announced a new campaign to raise money for UNICEF in honor of women and girls. "As a UNICEF Ambassador, I am proud to work with an organization that supports and empowers women and children around the world," she shared. "In honor of this incredible organization, in honor of this video for 'Wild Hearts' and in honor of girls and women all over the world standing up for themselves, I am going to be making a donation in all of your names to this wonderful organization, and I encourage you to do the same if the spirit moves you."
And because Pink is one of the most honest and inspiring mothers out there, she included her six-year-old daughter Willow in the video. Between the donations to help girls, the lyrics to inspire them, and the inclusion of her little girl, the song is a reminder that we're working to make the world a better place for future generations of women. The song was inspired by the movement that led to women's right to vote and was created for the movie "Suffragette," Billboard reported.
"You have to fight for what's rightly yours which is rights and respect and love and kindness and compassion and you have to be willing to die for it," Pink said of the suffragette movement. "These women were."
This article was originally published on