God bless Queen Elizabeth and her brooch warfare
I already have a big ol' lady crush on Queen Elizabeth. She's a 92-year-old badass who's held her country together through multiple wars and a bunch of political crises, while I can hardly remember to eat three meals in a day. She also has a great time being Queen, all while taking no shit from anyone. And that includes Donald Trump, who was in the U.K. for three days this week. Elizabeth, bless her soul, shaded him the whole time. But the way she did it is so genius and so hilarious.
Fam, Queen Elizabeth engaged in brooch warfare. I know that makes no sense out of context, but buckle in. You're about to learn all about it.
Apparently, there is a community of people online who call themselves "Jewel Watchers," and they track the brooches and tiaras and other jewels that royals wear and speculate about the historical and political significance of those accessory choices (HELLO, my new favorite hobby I never new existed). One of these Jewel Watchers broke down Elizabeth's choice of brooches during Trump's visit. And here we have one of the greatest Twitter threads of all time.
#BroochDecoderRing
The following data relies heavily on the work of the blogger at "Her Majesty's Jewel Box". If you swing by there (I will be linking), BE ADVISED THE BLOGGER WANTS NOTHING TO DO WITH THIS POLITICAL STUFF THAT IS NOT WHY SHE IS THERE so take it easy.

— Bitch. STILL my superhero name. (@SamuraiKnitter) July 15, 2018
First, some background for those who are not obsessed with and constantly watching the Royal Family and their bling.
And now, her jewel choices while Trump was visiting. Even on days she didn't meet with him, she made significant choices about what brooches to wear.
The day that Trump arrived, she made a particularly salty selection.
Oh, but this gets better.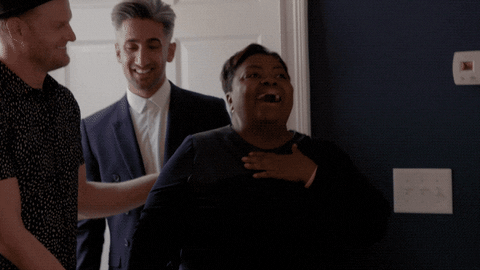 It seems the Queen misses having classy, kind people in office just as much as we do.
But anyway, on to day two.
It also looks just like a snowflake. You know, Trump's and his supporters' favorite insult?
Just another subtle dig at Trump, who is pretty much the antithesis of kind, elegant, classy Elizabeth.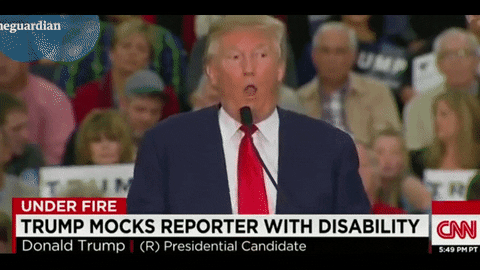 But anyway. The big day has finally arrived. Queen Elizabeth and Donald Trump are meeting for tea. And, of course, she has another trick up her sleeve.
But that's not all. Elizabeth's brooches sent some subtle messages, but apparently, so did her outfit.
And y'all, those are just the highlights. The thread actually goes much deeper. If you're royal-obsessed and want a whole lot of theories about secret meanings behind jewelry, read the whole thing. It will be one of the best half hours you spend on anything today.
Anyway, who's got the over-under on how long it'll be before Trump tweets something idiotic about this? Let's hope he doesn't even try. Queen Elizabeth has already proven she can best him without even trying.