Ruth Bader Ginsburg Is Living Proof That Moms Get Sh*t Done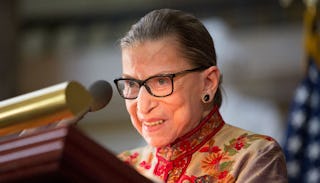 Image via Allison Shelley/Getty Images News
Ruth Bader Ginsburg on how motherhood helped her career
Ruth Bader Ginsburg is many things. She's a United States Supreme Court Justice, a fierce defender of women's rights, a multi-generational role model and she's generous enough to take time out her schedule to send letters to those who look up to her. The notorious RBG has a powerful legal legacy. But she's also a mom, and she credits her children as being a big part of the reason for her success.
In a recent interview with The Atlantic, Justice Ginsburg explains how juggling motherhood with law school actually turned her into a better student. "When I started law school my daughter Jane was 14 months. I attributed my success in law school largely to Jane," she said. "I went to class at 8:30 a.m., and I came home at 4:00 p.m., that was children's hour. It was a total break in my day, and children's hour continued until Jane went to sleep. Then I was happy to go back to the books, so I felt each part of my life gave me respite from the other."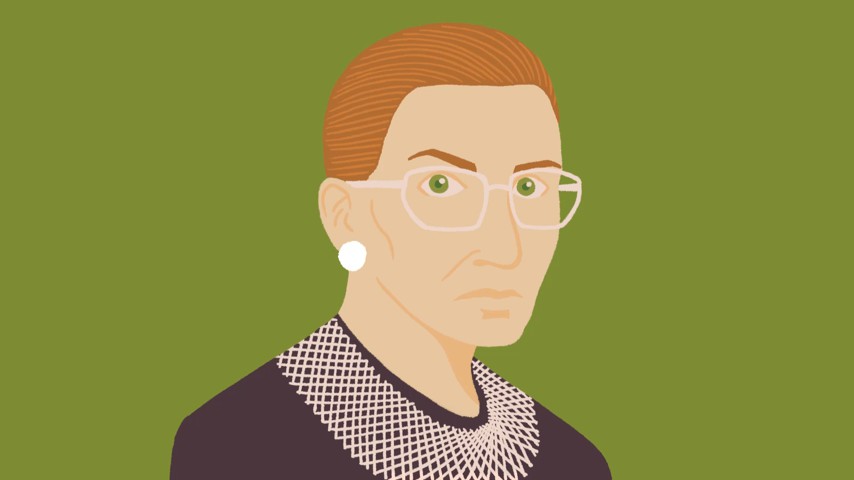 Justice Ginsburg tells us all what we moms have known all along — no one can multitask like a mother can. Sure, having children makes balancing work tough, but it's not impossible. And for anyone who claims that having children at home makes women distracted or less effective at their careers, RBG is living proof that that's a myth. Moms know how to squeeze every drop of time out of a day in order to get everything done.
While she was busy co-founding the Women's Rights Project at the American Civil Liberties Union during the 1970s, she split the household duties with her husband, Marty. And like a true #bosslady, she felt zero guilt over stepping back from traditionally female roles in order to do follow her passion at work. "In those years Marty took over the kitchen entirely and I was phased out of it, to the everlasting appreciation of my food loving children. I'll tell you, I appreciated that."
Justice Ginsburg's legal logic is flawless, but she admitted her parenting wasn't always as perfect. "Jane came out to the living room where I was with my typewriter and my books and her mouth was filled with mothballs," she said."We went off to the Cambridge City Hospital to have her stomach pumped and thank goodness she hadn't actually ingested [any]."
She explained how that scary parenting moment actually helped her career by making her realize what was mattered in life."But when that child was screaming I realized the practice exams, which were coming up, were not all that important," she said. "Having Jane gave me a better sense of what life is."
RBG has spoken: Moms can handle anything you throw at them. It may not be an official court order, but her words are good enough for us.