'Bachelor In Paradise' Finale Marks First Same-Sex Engagement In Franchise History
by Sarah Bregel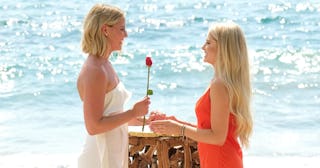 ABC/John Fleenor
The beach proposal on the season finale was a first for the franchise
This season of Bachelor in Paradise had a lot going on. Of course, there were bikini bodies, break-ups, and breakdowns, but one thing made this season different than all the rest: there was finally a same-sex couple on the show. While there were a bunch of engagements last night, this one is a pretty big deal for Bachelor Nation.
The couple was Demi and Kristian, who seemed very in love, though there were some minor ups and downs throughout the season. But last night on the season finale, Demi got down on one knee and proposed to Kristian on the beach, who happily accepted.
It was a really beautiful moment that had viewers cheering. Because if you watched the show, it was hard not to see how genuine Demi and Kristian's love felt. Last night's touching moment really felt like a beautiful ending to the season, and an exciting beginning for the pair.
It's the first same-sex engagement for the entire franchise, which made it super special. But hopefully, as the show continues to expand in terms of race and sexual orientation, we'll see a lot more opportunities for same-sex couples to unite on the show.
While at first, Demi was starting a relationship with Derek, she realized she still had feelings for the woman she left behind at home. Kristian joined the show so that her and Demi could keep exploring their love in Paradise because, well, it's Paradise. And it seems to have all turned out for the best.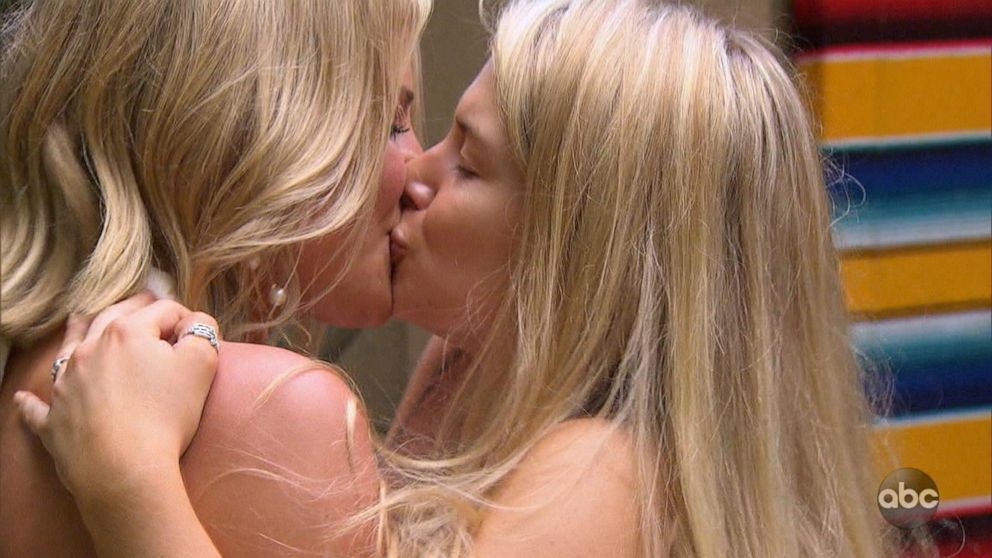 Demi sat down with ABC News to talk about what it was like to come out as a bisexual woman on the show. It seems like, although there have been a handful of negative comments, there's also been an outpouring of support from people who have sent her private messages letting her know that watching her journey helped them. Demi says that it's been so meaningful to her to help other people in their lives in some way by just being who she is. "There's one negative comment versus a thousand positive ones," Burnett explained. "So you can't focus on the negative."
Now that the couple is happily engaged, Demi has been sharing some cute pictures on her Instagram to show off their beautiful relationship.
Aren't they adorbs?
Even though this is a huge first for the show, it's nice to know that Demi and Kristian are being so supported.
Hopefully, the warm reception will encourage producers to have more people in same-sex relationships represented on the show.