Scary Mommy's Guide To Surviving the Toddler Years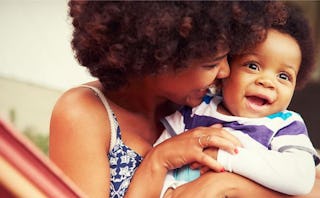 The toddler years are a crazy combination of winning smiles and whining voices, nonsense jokes and nose picking, begging them to answer Grandma's question and begging them to PLEASE STOP YELLING. For anyone who's ever judged someone else's parenting choices, the toddler years will make them eat their words — every parent soon learns there's no one right way to tame a toddler, and different tactics work based on the kid… and the day.
Whether this is your first foray into the world of terrible twos and toilet training or you're just looking for a refresher, Scary Mommy's Toddler Guide is meant to give you the basics along with tips real moms have learned themselves along the way. It's not a comprehensive manual for ages two and three (Oh, if only one of those existed!) but it will help you survive — and give you some (at times) much needed reassurance that you aren't completely losing your mind.
We've told you what you can really expect during pregnancy and walked with you through the spit up and first smiles of your baby's first year. Now it's time to tackle toddlerhood — you can do this, Mom!
10 Things Every Mom of a Toddler Needs
16 Tips For Surviving the Toddler Years
Your Grown Son Won't Poop His Pants (And Other Things To Stop Worrying About)
This article was originally published on