North Carolina Residents Line Up To Foster Shelter Dogs During Hurricane Florence
by Cassandra Stone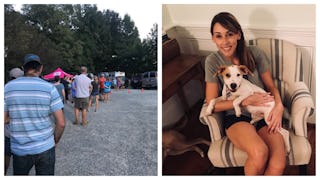 Image via Ali Standish
As Hurricane Florence hits North Carolina, shelter dogs along the coast are finding safe, loving homes for the weekend
Before Hurricane Florence hit, residents of North Carolina were lining up to help keep shelter dogs safe for the duration of the storm. These dogs had nowhere to go prior to the storm, and the shelter, Saving Grace, was looking to evacuate their precious pups to temporary foster homes during Florence.
Ali Standish, a North Carolina resident, is familiar with Saving Grace and shared a post on her Twitter account showing just how many people were lined up outside the shelter waiting to foster some sweet doggos for the weekend.
Pet shelters all along the North Carolina coast were unable to evacuate prior to the hurricane because many of them also board other people's pets. But sometimes, humanity is good and people do good things — like making sure helpless fur babies have somewhere safe, dry, and full of love to ride out the storm. Temporarily fostering dogs for the weekend helps ensure shelter space is available to dogs who are displaced by the storm.
Standish ended up taking in that cute little buckeroo, Floyd, for the weekend. Floyd joins her other two doggos, whom she rescued — one of which from Saving Grace.
She wasn't the only one sharing pics of her new houseguest. Plenty of other pups are making themselves right at home as they wait for the storm to pass, according to the shelter's Facebook page and replies to Standish on Twitter.
OMG. GIVE ME ALL THE GOOD BOYS AND GIRLS.
Standish also used her platform to bring up a solid point — it's important to make sure humans are safe during this potential disaster as well. She asks her followers to volunteer or donate to the Red Cross of Eastern North Carolina, and to make sure legislators know they're responsible for every single constituent, including those in prison and unable to evacuate.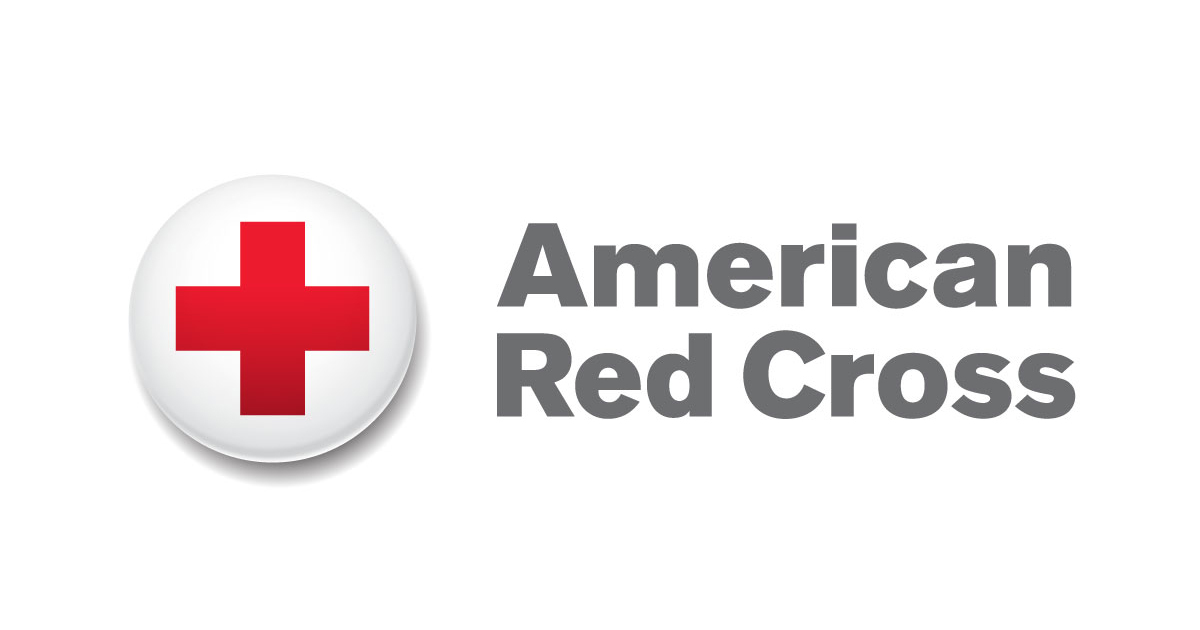 "I'm just a volunteer foster parent for the weekend," Standish tells Scary Mommy, but emphasizes the importance of adopting shelter dogs. "We adopted our second dog, Keeper, from Saving Grace last October." Saving Grace says donations will help cover their increasing costs to care for the dogs they have and will continue to take in as a result of the storm. If you'd like to donate to Saving Grace, here's where you can do that.
"We are so grateful to our community for supporting us this week as we have saved dogs from shelters to make room for dogs displaced by the storm," the shelter says in a statement. "We have assisted with multiple hurricanes and disasters in the past, but this one is hitting especially close to home. We need your support not only to care for the dogs we have taken in this week but those who are to come after Florence's devastation. We are prepared to help where needed and look forward to providing love, medical care, supplies and safety to dogs in critical need in the weeks to come."
This article was originally published on