60 Clever, Cheap Things On Amazon That Make Your Home Look Expensive
Bougie on a budget, big time.
by Cassandra Seale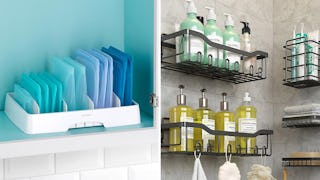 Amazon
We may receive a portion of sales if you purchase a product through a link in this article.
As you gaze longingly at other people's beautiful Instagram-worthy interiors, you might think you will have to win the lottery to obtain that sort of perfection. But don't fall for the hype. Not everything that looks like gold requires you to spend suitcases full of cash. There are so many clever ways to make a home gorgeous, tidy, livable, and stylish that don't cost a lot of money. Think of it as a game where you get extra points for spending less. Start with these 60 clever, cheap things on Amazon that make your home look expensive.