Badass Female Motorcyle Club Delivers Breast Milk To Babies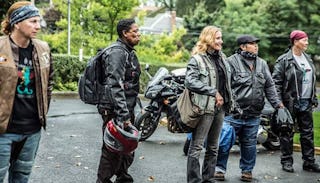 Image via Sirens Women's MC of NYC
Women's biker club brings breast milk to babies in need
This has to be one of the most brilliant and rad uses of resources we've ever heard of. Babies in serious need of immunity-boosting breast milk that don't have direct access to the breast are getting it delivered to them via badass biker women.
The Siren's Women's Motorcycle Club of New York City is a group of about 50 women that make up the oldest and largest women's motorcycle club in that area. President Jennifer "The Jengineer" Baquial tells Scary Mommy their club is open to "any woman, any bike." Seriously, swooning. These amazing women on wheels have teamed up with the New York Milk Bank to deliver breast milk to babies in need: and quickly.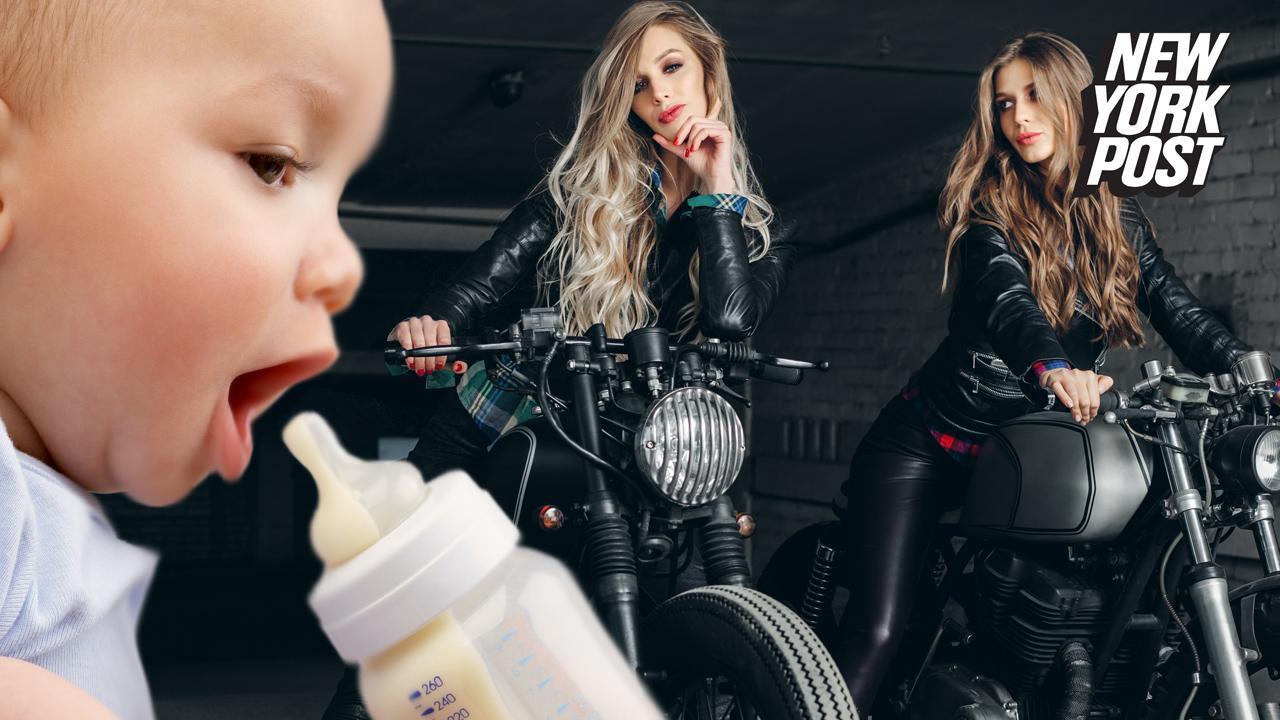 "We have a product. Our product is human milk. So what we do is, women who have too much milk, we screen them, test their blood, pasteurize it, and then distribute it," Executive Director of New York Milk Bank Julie Bouchet-Horwitz tells the New York Post.
This is where the kind-hearted biker women come in. Anyone's that's been stuck in New York City traffic, or really any big city traffic, knows how much it can delay pretty much everything, but those on two wheels generally don't have to sit in traffic jams. Motorcycles are nimble and they can weave in and out of idle vehicles to get crucial breast milk to babies really fast.
"We are uniquely positioned to do the job," says one of the Sirens. Positioned and fast.
Speedy delivery is paramount for babies who are born prematurely that have mothers who are unable to produce enough milk. According to the Kids Health website, premature babies are often born with their organs not fully formed. They're at serious risk for several diseases, including the intestinal infection called necrotizing entercolitis. In many hospital settings, mothers are encouraged to pump as soon as possible to give their preemie breast milk as it's concluded to be the most beneficial milk for preventing necrotizing entercolitis and other illnesses. For mothers who can't produce adequate milk because of past breast surgery or other medical reasons, they're encouraged to seek donated milk.
The milk bank strives to get the donated milk processed and delivered to local hospitals as fast as possible, and it seems they couldn't have picked a better group for their mission. "Boy, these are badass women and it just seemed like such a great idea to be able to employ their services to help us," Bouchet-Harowitz says. The partnership between the Sirens and the milk bank is taking two seemingly vastly different groups and combining them for one smart and noble endeavor – feeding little human bellies. One member of the motorcycle group told the New York Post, "It was pretty unanimous that we wanted to help out."
Not only is this cool group of women delivering breast milk to babies who desperately need it, they're delivering a message to our girls and inspiring them.
A Sirens member said, "The Sirens represents strong women, period."
Another said, "Little girls, when they see us on the road, they light up. Like 'wow, we can ride motorcycles like that.'"
The New York Milk Bank processes approximately 1100 ounces of breast milk each week. In order to keep their operation going and to expand and reach even more babies in need, they really would appreciate donations. If you'd like to learn more about their fundraising efforts or donate, visit their fundraising page: https://www.crowdrise.com/donor-milk-saves-newborn-lives/fundraiser/the-new-york-milk-bank-inc
This article was originally published on