14 Drugstore Mascaras That Will Quick Change Your Morning Beauty Routine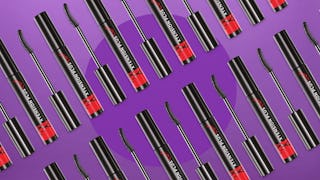 If there is ONE must-have drugstore beauty product in your morning makeup routine, it's mascara. Even for the no-makeup mamas, a quick curl of the lashes topped with a brush of mascara changes your whole game-face. This is the difference between looking fresh out of bed versus freshly put together and ready for the day. This is what says "I am awake and ready for y'all"!
The other thing you need to know about mascara is that it should never cost a lot. Seriously, we mean it. As little as $5 is really all it takes when it comes to mascara. Years of working with models and makeup artists on fashion photo shoots has taught us that Maybelline Great Lash, costing just $5, has been a celeb favorite for decades.
Related: How To Make A Stress-Free Household Budget And Actually Stick To It
What's new in the world of mascara is the different applicators. The shape of the brush and length of the bristle makes all the difference. If you have thin lashes, you need a thick brush to bulk them up. If you have straight lashes, you need a curling brush. And if your lashes are just lack-luster, you need a multi-shaped brush to add intense color.
See here our guide to the 14 best drugstore mascaras of 2019. Whether you need something waterproof, easy off, no smudge, or with a pop of color, we've got your curly and straight lashes covered. Give your morning routine a quick change and while you're at it, throw out that old mascara you've been using for too long. One year is the max shelf life for most beauty products.
Looking for other beauty deals? Check out our beauty guide.
This article was originally published on