This Shark Tank Product Makes Life Easier For Kids Who Need Injections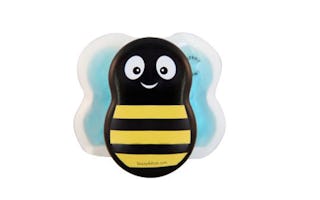 HELPS CHILDREN FEEL LESS PAIN
Kids tend to freak the f*ck out when they realize they're about to get a shot at the doctor's office. That's where Buzzy comes in.
This bumble bee was designed to minimize the sting. Who wouldn't want to make things easier for a kid who needs injections, blood work, or routine shots? It works by providing a friendly face and cooling, numbing vibrations.
Invented by Amy Baxter, MD, Buzzy offers drug-free pain relief by tricking the body into focusing on the sensations from the ice and buzzing instead of the pain caused by the needle. Over 100,000 devices have been sold to hospitals, pharmaceutical companies, and patients around the world since the product made its debut on Shark Tank.
Thanks to Buzzy, you'll never have to dread dragging your kid to the doctor's office for a shot again. Consider this friendly bumble bee the newest member of the family!
More:
Shittens Are The Answer To Our Parenting Prayers
These 50+ Baby And Parenting Products Are Freaking Genius
These Dino-Mite Gifts Are So Perfect For The Dinosaur Connoisseur
Our mom experts only recommend picks they really love. We may earn a commission on purchases made through links from our site, but if we love it, we know you'll love it. And we Scary Mommies gotta stick together.
This article was originally published on