Learn How To Make (Yes, Make!) Money On Amazon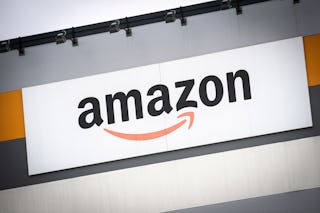 Getty Images
How much do you spend on Amazon a month? From totally unnecessary purchases like inflatable islands to necessities like food and household essentials, it seems like more and more of your monthly budget inevitably goes right into the billion dollar company's pockets. If you'd like to embrace this unstoppable business model and make some of your own money in the process, The 2021 Complete Amazon Dropshipping and Private Label Master Class Bundle can help. You'll get an education on all things Amazon and e-commerce from top Amazon FBA instructors and multi-millionaire dropshippers willing to share their expert knowledge within the 11 courses included. They're all available now in this convenient bundle for just $34.99.
Just think of the satisfaction you'll have when your partner won't be able to complain about all those brown boxes once you're also using Amazon to actually make money! Let Brock Johnson, a 7-figure Amazon seller and e-commerce expert, teach you the basics with The Last Amazon FBA Course: 2021 Private Label Guide. This highly rated instructor actually started selling on Amazon himself back in 2014 with a $100 investment, and by 2017, had already sold over $6 million on the site! If this sounds like a dream you'd like to make a reality, you'll enjoy his 4.6- out of 5-star rated course that teaches you everything you know to get started selling on Amazon, from finding and sourcing products to scaling to 6 and 7 figures.
You'll also gain insight from online entrepreneur, Ryan Ford, a 7-figure Amazon FBA seller. He teaches the Amazon PPC Advertising Masterclass, which shows you how to create profitable PPC campaigns and sell even more on Amazon over 12 lectures. This course is perfect for both beginners and experienced Amazon sellers alike.
If you're ready to stop fighting about how much money you spend on Amazon and start making some of that back, learn from successful Amazon sellers with the 2021 Complete Amazon Dropshipping and Private Label Master Class Bundle. It's available now for a limited time at just $34.99.
Prices subject to change.
This article was originally published on