Yup, You Can Totally Learn How To Code With No Coding Background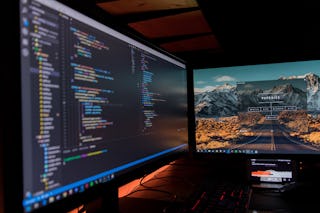 StackCommerce
It's not just your kids who should engage in virtual learning this year. It pays to try it yourself, too. And when we say pay, we mean it in a literal sense, as adding skills to your repertoire can earn you a fatter paycheck or even a promotion. And when it comes to beefing up those skills, there's none better to learn than coding. Knowing how to code not only widens your earning potential, but also offers career flexibility. Not to mention, you can use it as a bonding opportunity, especially if you learn along with your kids.
The Premium Learn to Code 2021 Certification Bundle packs over 270 hours of quality educational content on the world's leading programming languages. It's taught by experts who have years of experience under their belt, so you can rest assured that you're only learning from people who know their stuff.
With over 25 courses available, this series of lessons will fill you in on both the fundamentals and advanced concepts involved in programming. You'll get acquainted with languages like Java, Python (great for beginners), C++ (great if you love video games), HTML (great if you want to make your blog look real fancy), and more, all of which are widely used in the tech industry. Plus, you'll also receive a guide on how to score a web developer job, so you can be ready to get your foot in the door once you're confident with your coding skills.
Valued at $4,056, The Premium Learn to Code 2021 Certification Bundle is now on sale for $59.99, a savings of 98%.
Prices are subject to change.
This article was originally published on