Save 86% On Papumba, The Top Educational App For Preschool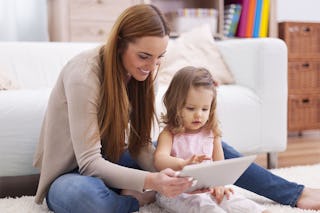 Papumba
Now that classes are in session, grade school and older students may be at home, but they're back to a structured learning schedule. Preschoolers, on the other hand, have been left by the wayside. Many programs are either temporarily closed or at extremely limited capacity, and they aren't offering the same virtual schooling and curriculum other kids have access to. Keep your preschooler on track with Papumba, the top play-based preschool platform in over 30 countries.
Papumba uses interactive games and activities to get kids as young as two years old engaged in science, math, technology, and other early STEAM skills. The app-based curriculum adapts the activities to the user and their aptitude to ensure they reach milestones and move on to new lessons only when they're ready.
The idea of extended screen time for a toddler might freak you out a bit, but Papumba keeps the lessons family-centered and even offers offline options so you can join in on the fun when you're up for it. There are over 500 interactive games and learning activities to be explored while your child grows from age two all the way to age seven. Every user gets served the lessons at their own pace, which can help encourage independent play and critical thinking, but it won't foster stress or addictive behavior to reach milestones quickly.
Happy parents gave Papumba 4.5 out of 5 stars in the App Store, and it even received the Mom's Choice Awards Gold Seal of Approval for Excellence in Family-Friendly Products. Check it out for yourself while a lifetime subscription to the fun learning app is 86% off. You'll get fun educational content for years to come and a little peace of mind along the way.
Prices subject to change.
This article was originally published on