Put This On The Fridge: 12 Useful, Practical, Sweet Gifts That Mom Actually Wants for Valentine's Day
by Anjerika Wilmer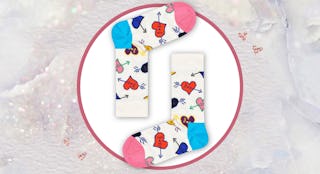 Unless you've been living under a rock, Valentine's Day is fast approaching. Oh yeah, that lovey-dovey holiday when you're supposed to shower your partner with affection… or heart-shaped drugstore chocolates. When it comes to moms, don't overthink it. Beyond free hugs and breakfast in bed, we've got the inside scoop on what they really-truly-100-percent want this February 14.
RELATED: Best Tie Dye Kits For Bored As Hell Kids & Moms (+How To DIY Tie Dye)
TL;DR (too long, didn't read): Moms love useful, practical $h*t (even better if it includes chocolate, is stamped with "best mom ever," or happens to be covered in heart motifs). Check out these 12 meaningful gifts for mom that can easily be accompanied by a funny Valentine's Day card. While caffeinated moms will appreciate anything tea or coffee-related, selfless moms are always open to receiving fancy beauty products that they wouldn't splurge on otherwise. But most importantly, don't forget that it's the thought that counts.
Stuck in a pickle? Check out these unique picks that could double as Valentine's gifts for mom.
This article was originally published on