The Summer Camp Registration Survival Guide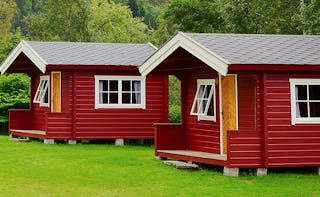 Built a computer by hand.
Swum with sharks.
Rapelled down cliff walls.
Carried twins to full term, with a total weight of 15 pounds of baby.
Pumped breast milk every two hours around the clock for 72 hours straight.
And yet, we are felled each year by the awful beast that is summer camp registration.
First problem: the scheduling. For some camps, you have to jump online to fill out registration forms in the beginning of January. Other camps—like the horseback riding one in the country—don't publish their dates until spring. For one, a young-adult-series reenactment run by an independent bookstore, parents camp out overnight to guarantee their kids a spot. For another, a popular camp with gymnastics and swimming, parents have to snail mail their registration forms by a certain date and no sooner. Parents actually drive to a mailbox with a midnight pickup to get the first time stamp of the day.
Then we perform the tricky dance of matching each child's age and interest to a camp with the hope that we won't be driving all over town, that drop-off and pickup times will somehow coalesce. The 5-year-olds often can't attend the same camp as their 8- and 9-year-old siblings. And each camp has sessions of multiple weeks that all manage to start and end one week apart from all other sessions, leaving an orphan week for which we beg our mothers/friends/plumbers to watch our kids
Last, but certainly not least: the cost. Will we be able to afford the stellar camps that are sure to set our children up for a lifetime of success (cough, cough)? Will we get what we pay for, or will the camps merely be holding cells for our precious ones? If the kids do group swim lessons vs. private ones, is it worth the cost savings if they only end up in the pool for seven minutes?
It's a tricky process, playing Jenga with our children's summer schedules.
To help other moms in the same spot, we've created this handy-dandy flow chart:
This article was originally published on