A 'Sweet Valley High' Movie Is In The Works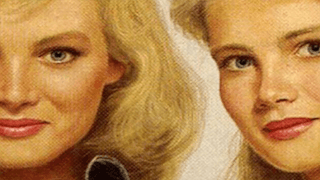 Image via Amazon
A Sweet Valley High movie is in the works
A Sweet Valley High movie is in the works, and if it isn't targeted at 30 and 40-year-old women, it will be the biggest wasted opportunity of all time.
Sweet Valley High was the gem of all of our childhoods: epic YA fiction with the creepiest storylines, ever. It was written by Francine Pascal, and debuted in 1983. I was 10, and I legitimately needed to be Jessica Wakefield. The Wakefield twins were straight up scandalous. We need their adult adventures — NOW. The shit they pulled off was better than any trashy reality show we have today — and they were teenagers. Imagine the stuff they could get into as actual adults.
Kirsten Smith, the genius behind Legally Blonde, and Harper Dill, (whose most recent project includes The Mick) have both signed on for the flick — which sounds very promising. But stay on track, ladies! We don't need a retelling of the stories for tweens. Get it together and bring the 40-year-old versions of these women alive.
Imagine the fun we could have with their creepy-as-hell storylines? Remember how absolutely epically weird they were? Mental Floss compiled a list of the most ridiculous plot lines earlier this year — so allow us to refresh your memory.
— Jessica joins a cult. (The Book: Kidnapped by the Cult!) Yup. Jessica joined a cult she met at the freaking mall.
— Jessica spikes Elizabeth's punch at prom, Liz drives drunk, crashes, and kills Jessica's boyfriend. (The Books: A Night to Remember, The Morning After, The Arrest, The Verdict) This is pretty self-explanatory. What the hell?
— A doppelganger plots to murder Elizabeth, and take over her life. (The Books: The Wedding, Beware the Baby-Sitter, The Evil Twin) The doppelganger also has a twin. Amazing.
A television series based on the books had a brief run in the mid nineties — but let's be real. If you're in your late 30's and early 40's these books were probably your life.
There was also an attempt at an adult version of the characters in the series "The Sweet Life." It sounds terrible: "The new series features six confirmed books and takes place a few years after 2011's Sweet Valley Confidential. Elizabeth, Jessica and Todd are now thirty. Both Jess and Todd have a son as well. And the two have an affair and nearly divorce after their trial separation. They then get back together after they declare their love for one another. At the end of book six, Elizabeth is hoping that Bruce will propose, but instead he confesses to being in love with another woman."
Zzzzzzzzzzzzzzz.
Here's your movie: dump the boring, cheating, dumb boyfriends/husbands, and let the twins get their groove back — or become tragic drunks like the Ab Fab girls. I don't know, I'm just workshopping here.
But the gist is — we deserve this movie.
This article was originally published on