The Day My Husband Saw The Berlin Wall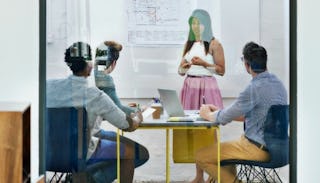 Yuri_Arcurs / iStock
In Portland, summer usually doesn't start until the 5th of July. But this year it came in with a bang, with temperatures reaching the mid 90s in mid-June. Usually, I would embrace the sunshine when we normally have showers, but this particular week my husband was in Europe for work–leaving me to hold down the fort while wrangling a 100-pound lab and an incredibly busy 16-month-old while also working full-time for a Fortune 500 company.
I've been on my own during his trips before, so I was sure I could handle this. I knew the heat would be a challenge, but my daughter's room has a portable AC unit and I was fine with a little sweat. However, when she woke up at 1 a.m. on night number two and wouldn't go back down, I knew we were in trouble. I ended up bringing her to bed with me, where the temperature read a balmy 85 degrees. Neither of us slept that night, tossing and turning in the June heat. I think she finally fell asleep around 5 a.m. so I sneaked out to get a workout in and made it about 20 minutes through a 30-minute DVD before she woke up.
I was banking on a few more minutes of alone time to get ready, but instead I brought all of us (including our dog, who could not stop panting) into the bathroom so I could shower. I had an offsite that day where I had to present, and while I wanted to look polished and get a chance to straighten my hair, that didn't happen, so natural, unwashed curls it was.
As I was sitting on the floor, half-naked from the shower and playing with my daughter, my husband FaceTimed us from Europe.
"Look, it's the Berlin Wall. We had some free time today, so I'm out exploring."
I was trying to pay attention to him and to virtually look at Germany and years of history while simultaneously pulling tampons out of my daughter's mouth when all of the sudden, the dog started puking. I dropped the phone, apologizing to my husband while screaming the dog's name and yanking him by the collar to get him outside. While I was getting him to the backyard, my daughter was screaming because Mama was upset, and I think my husband may or may not have still been on the line, in Germany, at the Berlin Wall, listening to his wife's morning fall apart.
I had finally got everyone pulled together and into the car when my husband called me back.
"How are you doing?"
I consider myself a pretty strong, capable woman but this was too much. Breaking down in tears, I mumbled, "The dog, the heat…"
"What can I do?"
I was watching the clock, knowing that I was minutes away from being late to my offsite and still had to get my daughter to day care.
"Can your parents come and install an AC unit?"
At 8:55, as I was pulling into the parking lot for my offsite (which started with an 8:30 breakfast, which I clearly missed), I get a text from my father-in-law asking what type of AC unit I wanted.
I was trying to respond while wandering around a golf course looking for my team meeting. I walked into the right room at 8:59, the last person to arrive, the only seat left being next to the vice president. It's clear everyone had been waiting on me to arrive, so I quickly sat down and pulled out my laptop while trying to move from frazzled mom to successful business woman. My phone continued to blow up with questions from my father-in-law and texts from my husband checking in.
I apologized to the VP, briefly explaining my morning, and he very sincerely looked at me and quietly asked if I needed some time to go outside and take care of things. As a new member to the team, I thanked him, politely declined and tried to pull myself together to portray just a little bit of professionalism. But by now, the entire group was straining to hear our conversation, trying to figure out what the hold up was. So I shared the entire recap of my morning, likely pegging myself as the crazy mom for the duration of my time on this team.
The rest of the day was uneventful. I made it through my presentation and day-care pick-up, and thanks to my amazing in-laws, a cold house. The next morning, my boss asked me how the day went, and as a mom herself, I thought she would appreciate my story. By the time I'd filled her on the details of my day, she had tears streaming down her face and was laughing so hard she was crying.
"I'm not laughing to make fun of you," she said. "I'm laughing because I've been there too."
This article was originally published on