Things to Do in Anaheim with Kids After Disneyland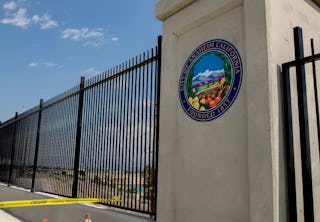 Orange County Register/Getty Images
Obviously, the main attraction in Anaheim, California, is Disneyland. That's been a given for the past 63 years. And how could it not be, with nine themed lands, including the just-opened Star Wars: Galaxy's Edge? But, there are lots and lots of other family-friendly attractions in Anaheim, too. Here are some other things to do in Anaheim with kids.
RELATED: The Best Electric Riding Scooters For Everyone (Yes, Even You)
Kid Attractions in Anaheim
For a less overwhelming day of theme park fun, head to Adventure City. It's small but mighty and perfect for younger kids. There are plenty of rides, a petting farm, arcade and more. Admission for all is $21.95, and parking is free.
Have the kids bounce out all their energy at Sky Zone Trampoline Park. The indoor facility hosts a special time just for toddlers every Monday through Friday afternoon. The big kids can freestyle jump, play dodgeball or unleash their inner Ninja Warrior on the Warrior Course.
Seascape Kids Fun is an ocean-themed indoor playground with big slides and 13 air guns for shooting foam balls. Be sure to check its Open Play calendar before going as slots tend to fill up fast.
Scooter's Jungle of Placentia is another indoor playground in Anaheim. But, here parents are encouraged to go wild, too. Family Fun Events includes three-hour of playtime on its big slide, zip line and sports courts.
Don't let the name Camelot Golfland fool you. Sure, there are three themed mini-golf courses. But, it has a racetrack, bumper boats and cars, arcade and a huge Laser Joust arena, too.
Nickel! Nickel! arcade has more than 120 games that cost, you guessed it, a few nickels to play. Admission is $2 per person, and there are classic and current games the whole fam will love.
For some learning and fun while visiting Anaheim with your family, hit up Discovery Cube Orange County. There's more than 100 interactive science exhibits, including the Dino Quest, Space Mission and Planetary Research Station. And, they offer sleepovers.
Best Restaurants in Anaheim for Kids
With dozens of merchants, Anaheim Packing House will please everyone's palate. This food hall is housed in a historic former citrus-packing warehouse for Sunkist. Add in live music, events and the inviting Farmers Park to wander through, and you've got yourself a nice, laid-back family night.
Set sail to Buena Park for Pirates Dinner Adventure. The kids will be wowed by the special effects and stunts. Plus, the varied menu suits any dietary preferences. And, there's a bar if mommy needs something strong to wash down all the swashbuckling.
Mimi's Café has a fantastic kids' menu for breakfast, lunch and dinner. But breakfast is when they (read: you) can get griddlecakes shaped like puppy dogs — with or without chocolate chips. There's lots of great options for adults, too.
Roy's has a good kids' menu, too, offering teriyaki salmon, pasta with butter sauce, chicken fingers and short ribs. The rest of the Hawaiian-fusion menu — and cocktails — will be a hit with adults.
Best Hotels in Anaheim for Kids
Sure, you can stay at one of the three Disneyland Resort Hotels for a true inside-Disney experience. But, there are lots of other options for family-friendly accommodations in Anaheim, too.
The castle-themed Anaheim Majestic Garden Hotel is super close to Disney. It offers a variety of rooms and suites to suit any family size. In addition, kids can sleep in their own castle in the castle bunk room. There are a few restaurants on-site — and a pool bar. Its great kid-centric amenities include story time and movie night with Princess Corinne.
Portofino Inn and Suites Anaheim Hotel is centrally located near lots of attractions. It has on-site laundry, stroller rentals, an arcade room and free board games at the front desk. The two-room kids suite sleeps six; one room has a king bed, while the other has a bunk bed and sleeper sofa. There's a pool and shuttle service to Disney.
Hotel Indigo Anaheim is also close to Disney. It has a pool, on-site restaurant and a mix of rooms and suites. Bonus: the restaurant has a bar, and all rooms have spa-like bathrooms.
Outdoor Activities in Anaheim for Kids
Need some affordable entertainment after Disneyland? Check out Family Series Fridays at Pearson Park Amphitheatre. The performance lineup is varied, and admission is just $3. But, kids under 8 are free.
Along the Santa Ana River is Yorba Regional Park. Rent a bike or boat from Wheel Fun Rentals to hit the trails or bikes. Plus, there's lots of picnic tables, playgrounds and playing fields, too.
Let the kids get out their inner circus performer at SwingIt Trapeze. They can also try out aerial silks, hoops and hammocks, trampolines, juggling and tightropes.
Craving more theme park fun on your family vacation in Anaheim? Head to nearby Buena Park and visit Knott's Berry Farm. There are dozens of rides, and among its four themed areas is Camp Snoopy for kids. If everyone needs to cool down, take a dip at Knott's Soak City. The adjacent waterpark has 22 slides, a lazy river, giant wave pool and water playground for the little ones.
More Activities in Anaheim for Kids
Did you grow up watching Disney's "The Mighty Ducks?" Introduce the kids to the NHL team inspired by the film. However, now they're just known as the Anaheim Ducks.
Or, if you have little sluggers in the family, take them out to a Los Angeles Angels ballgame. The MLB team actually plays at Angel Stadium of Anaheim. In addition, go on a 75-minute behind-the-scenes tour of the stadium. You'll get onto the field and into the dugout, broadcast booth, press conference room and select suites.
Hitch a ride on FRAN, aka Free Rides Around the Neighborhood. This on-demand transit system uses electric vehicles and serves 10 points of interest in Center City Anaheim. Girl power bonus: FRAN is named after the founding mother of Anaheim Colony, and its fleet after her daughters and granddaughters.
MORE: All the Things to Do in Long Beach With Kids
A Kid-Friendly Guide to Sacramento
The Best Family-Friendly Activities in San Jose
This article was originally published on