Things to Do in Biloxi With Kids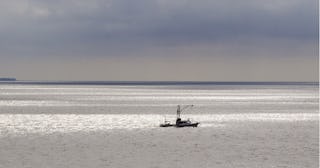 Mark Wallheiser/Getty Images
Looking for ways to explore and enjoy Biloxi, MS, with your family? Here are our favorite things to do in Biloxi with kids.
Family-Friendly Restaurants in Biloxi, MS
Check out our list for family-friendly foods that will satisfy everyone in your group!
Shaggy's Biloxi Beach is nothing if not kid-friendly. They offer monthly themed events for kids, a kids menu with chicken tenders and mac-n-cheese, and a promise that if kids clean their plates, they will get a cookie monster—two chocolate chip cookies sandwiched around whipped cream. Also, Shaggy's provides tackle so kids can fish for free at two locations. Oh, and parents—you can partake of the cheeseburger toppings bar (ok, kids can too), as well as a superfood salad and baskets of fried shrimp, oysters or catfish. Read reviews here.
At Taranto's Crawfish, you can order appetizers that include fried pickles, fried peppers, fried crawfish tails, and just plain fries. Also, a basket of toast—no, that is not a misprint. Po'boys abound (shrimp, ham, ribeye), as does fried everything else (seafood, catfish, oysters) and of course, boiled platters, including crawfish. Kids get their own menu (everything is served with both fries and toast), which includes shrimp, crawfish, oysters, and grilled cheese. Read reviews here.
Adults can start their meal with a specialty cocktail at Wentzel's Seafood—perhaps a Crab Mary? Yes, it's actually topped with a soft shell crab. And while it's in Biloxi, it has a New Orleans vibe. Move on to fried pickles in panko or oysters served any number of ways. Go for seafood (redfish, flounder, snapper), or perhaps rib eye or pork. (You can also order "entrée toppers" like shrimp or crawfish.) Tacos, po'boys, and burgers are also available, and sides include jalapeno hushpuppies and smoked gouda mashed potatoes. Read reviews here.
Right on Biloxi Beach, The Reef boasts what it says is the largest children's menu on the coast. There's a healthy options section, plus wraps (the swamp wrap has crispy alligator, boiled crawfish, and cole slaw, but you can also go for tuna or chicken). The large menu has everything from seafood tacos to specialties like shrimp and grits and grouper. Grab an outside table for that million-dollar view. Read reviews here.
Fill-Up with Billups is the place to go for a hearty breakfast, especially if it's a waffle. You can get the cinnamon or Bananas Foster waffles (their most popular topping), or go savory with tomato avocado. They also have Waffle-Wiches. There's a grits bar, plus sandwiches and burgers. Parents: they have hangover specials like biscuits, sausage, eggs, and country gravy. Read reviews here.
Family-Friendly Hotels in Biloxi, MS
Looking for a place for your family to call home in Biloxi? We've got you covered (literally).
Dating from the 1890s, The White House Hotel looks like the love child of a Southern plantation and well, The White House. It was completely restored in 2014, and now boasts 76 rooms, a beach and outdoor pool, great views, and outdoor events and dining. You can even make specific requests—a ceiling fan? Sure. A desk to write your latest sonnet? Absolutely.
Despite its name, you can definitely bring kids to the Beau Rivage Resort & Casino. For starters, there's an enormous outdoor pool, plus a spa and golf course. While kids may not be welcome in the casino, they are in the arcade, conveniently located next to an ice cream spot, and there's your child's afternoon. The hotel hosts a variety of events and concerts (mostly for adults), plus of course there's the casino (also for adults). The hotel is also dog-friendly, so Rover, too, can indulge in those incredible water views.
The Margaritaville Resort is nothing if not family-friendly. First off, there's the Escape Family Entertainment Center—55,000 square feet of arcade games, plus a sweet shop with ice cream and other treats. There's a fitness center for adults, and everyone can head to the roof for the Water Playground, which features a Lazy River, splash pad, and water slides. Oh—and they have mermaids.
4. Right on the Gulf of Mexico, the Hyatt Place Biloxi offers large rooms and larger views. The fitness center is open 24/7, plus there's an outdoor pool. You'll be close to area attractions like the Mississippi Coast Coliseum and the Big Play Family Fun Center. Want a taco at 2 a.m.? Food is available round the clock.
Looking for a budget-friendly option in Biloxi? Check out the Days Inn by Wyndham Biloxi Beach. It's near the Gulf Islands Water Park, plus it has two pools, one for kids. There's a free breakfast—and you're literally across the street from the beach. Isn't that why you're there?
Family-Friendly Activities in Biloxi, MS
There's no shortage of family activities in Biloxi! See our suggestions, below.
Biloxi's Big Play Entertainment Center does indeed offer both play and entertainment, in the form of laser tag, arcade games, bumper cars, Go-Karts, and bowling. If your taste runs to gold rather than Go-Karts, try out the Panning for Treasure Experience, which might yield, gold, gems, arrowheads, or fossils. You can also do a family laser maze experience (dodging colored laser lights), or play mini golf. If you work up an appetite, you can grab a sandwich, taco, or burger. Read reviews here.
For a taste of what Biloxi's all about, visit the Maritime and Seafood Industry Museum. Visitors can learn about boat-building and commercial fishing, as well as the history of hurricanes in the area, and also see local art and furniture. Check out the many interactive exhibits as well—and don't forget to wander onto the pier and marvel at the two schooner replicas. Open Monday-Saturday, 9 a.m. – 4:30 p.m.; Sunday, noon – p.m. Adults, $10; seniors, $8; students (ages 5-15); $6. Read reviews here.
Here's a cool fact about the Biloxi lighthouse: it's had a record number of female lighthouse keepers. It also became a post-Katrina symbol of resilience. Take a guided tour, visit the small museum, and then go across the street and hang out at the beach. Open daily from 9 a.m. to 9:45 a.m. Adults, $5; children (ages 2-12) $2. Group discounts available. Read reviews here.
The Frank Gehry-designed Ohr-Okeefe Museum of Art focuses on the ceramic arts in Biloxi; particularly, the art of Biloxi ceramicist George Ohr. You can take a ceramics class (check out the many classes they offer), and also visit the replica of a house built in the 1880s. Open Tuesday-Saturday, 10 a.m. to 5 p.m. Open Tuesday through Saturday, 10 a.m. to 5 p.m. Adults, $10; seniors, $8; students with ID, $5; children under 5, free. Read reviews here.
The Biloxi Natatorium is, in fact, a swimming pool, but it's an Olympic-sized pool, and it ranges in depth from 4 to 13 feet. It's a good spot to go cool off on a hot day, when you want water but not necessarily sun. It offers recreational swim as well as classes, and it's wildly affordable. Open daily from 7 a.m. to 7 p.m. Adults (18 and older), $3; 17 and younger, $1. Read reviews here.
Family-Friendly Outdoor Activities in Biloxi, MS
Get out! Outside, that is! Explore all you can do outdoors in Biloxi with your family.
Do you know how many legs a shrimp has? For the answer to these and other burning questions, hop aboard the 70-minute Biloxi Shrimping Trip, and venture forth on a real shrimping expedition. You will both learn about and observe the process of catching shrimp, as well as other marine life like blue crabs and flounder and squid. Photo ops will abound, so be prepared. Open daily from 10:30 a.m. to 3:30 p.m. Adults (ages 12 and up), $20; children (ages 4-11), $12. Read reviews here.
The Betsy Ann Riverboat offers several different cruises, ranging from an eco cruise (look for dolphins and other wildlife, and bring your own picnic) to a tour that focuses on local history and the seafood industry. The main cabin is either heated or air conditioned, depending on the weather, and you can buy snacks on board. And yes—it's an actual old-fashioned paddle-wheel boat, complete with paddle wheel. Open noon to 10 p.m. Prices vary depending on the tour; standard cruises start at $25 per adult; children, $17 to the Hibachi cruise which starts at $49 per person. Read reviews here.
Despite its name, Point Cadet is not a military academy. It's a park, and one that's great for family fun—it offers a splash pad, water slides, a pavilion, fishing spots, and nice views to boot. Parents: it's also got a restroom. It also offers events like concerts, so check out what's going on while you're there. Open daily from 9 a.m. to 8 p.m. Admission is free. Read reviews here.
A double-A affiliate of the Milwaukee Brewers, the Biloxi Shuckers offers minor league baseball, and a great way to spend an afternoon or evening. Head out to MGM Park, grab some food from one of the many vendors, and check out promotions like Double Play Thursday, when hot dogs and sodas are $2 a piece. Check the schedule for game times. Individual game tickets start at $7 for general admission seating. Read reviews here.
View this post on Instagram
A post shared by Biloxi Shuckers Baseball (@officialbiloxishuckers) on Jul 3, 2019 at 5:52pm PDT
Hiller Park offers numerous opportunities for sports, from disc golf to batting cages to basketball courts and walking tracks. There's a playground and picnic tables, plus concession stands. Kids will gravitate towards the splash pad, so prepare for them to get wet. Open daily from 6 a.m. to 10 p.m. Admission is free. Read reviews here.
Wafer, water Everywhere: Biloxi's location on the water is one of the things that draws people there. Head to Biloxi Beach for some relaxing family time, or go aboard a Big Fish Charter to try your hand(s) at fishing. You can also check out Biloxi Boardwalk Marina Pontoon Rentals to experience a trip in a pontoon boat.
MORE: 6 Grown Up Road Trip Games To Play After The Kids Go To Sleep
A Lazy Parents Guide To The Great Outdoors
How This Family Lived A Nomadic Lifestyle
This article was originally published on