Things To Do in Hialeah With Kids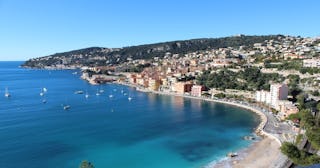 Valentina Rossoni/Pexels
Hialeah, Florida, is filled with fun things to do and rich in culture. This residential suburb of Miami is home to the second-highest percentage of Cuban Americans in the country, which means there are blocks of mom-and-pop shops, authentic Cuban food, hip-shaking music, and friendly people. Here are some of our favorite things to do in Hialeah with kids.
Best Indoor Attractions for Kids in Hialeah
The Miami Children's Museum is a non-profit educational institution designed for all children in this multicultural community. Interactive exhibits like playing Cruise Ship and the Music Maker Studio will inspire your daydreams of relaxing with a pina colada and bustin' out your old Miami Sound Machine CD. The kids, however, will have a ball in these hands-on family experiences.
A fantastic Multi Sensory Room allows children with sensory issues to participate at a level that's comfortable for them. Check their events calendar often for daily family activities.
Kings Dining and Entertainment in nearby Doral is a cool place for family bowling. There's a fun Tiki Bar theme to this upscale gaming center. Fourteen bowling lanes, air hockey, and foosball will keep you moving. There's even a private Karoake room if you just can't resist the Latin rythyms any longer.
The menu is no standard bowling alley fare. Check out the street tacos, spicy jambalaya pasta, and kale & apple salad. The fact that that they have Uncrustables on the kids menu tells me that this place truly wants families to enjoy their visit.
Action Town Florida is rated #1 as South Florida's destination for family fun entertainment. Battle your cherished loved ones with paint, lasers, and putters. A professional paintball team designed this warzone which sprawls across two hostility releasing acres. Area 51, Miami's largest indoor laser tag arena, makes your already crazy family even crazier with high-tempo music and glow-in-the-dark obstacles.
The nine-hole mini-golf course glows in the dark and so do the bumper cars. Zero in on your teenagers and show them how badass their mother actually is. Visit the arcade games and giant inflatables area once you're all ready for a big group hug again after kicking each other's asses.
Have you told your to children to "grow up" recently? Help them do just that with a visit to the Hialeah Racetrack. Of course children aren't allowed in the casino. But families can take a stroll through the grounds and view the famous pink flamingoes in the distance. Book a babysitter for the evening and come back with your partner for some old Florida glamour at this historic property.
Planet Air Sports in nearby Doral has tons of family activities under one roof. Attractions like a trampoline park, bowling alley, indoor ski slope, and even a ninja warrior course i.e. testosterone vs. estrogen bitch-slapping. Show your family what you're made of.
For the toddlers, they can enjoy their own area with mini trampolines, kids climbing walls, slides, games, books, puzzles and more.
A safety-trained employee supervises the soft play playground. With a seating area for you to rest your muscles, and have a snack, while you watch them play.
Outdoor Activities for Kids in Hialeah
Amelia Earhart Park is home to the Miami Watersports Complex as well as tons of other family-friendly activities.
The 515-acre park is named after aviation heroine Amelia Earhart. She flew out of Hialeah for what would be her last flight.
Five lakes and extensive watersports, a farm village with a petting zoo and pony rides, a skate park, mountain-bike trails, and a five-acre "bark park" for dogs.
The kids will love the Bill Graham Farm Village, a real farm replica where visitors can see horses, cows and sheep. Ogle and pet the kid-friendly animals in the petting zoo, shop at the country store, explore crop fields, and don't miss the nearby insect museum. Or go ahead and miss it.
Tom Sawyer's Play Island, a treehouse designed for kids ages two through 12, is hours of fun with climbers, spinners, slides, balance beams, swings and even musical instruments for your little ones to play with.
There are eight miles of bike tracks for beginner, intermediate and advanced riders. Bring your own bike or rent one from the onsite Genesis Mountain Bike Rentals.
The Venetian Pool in nearby Coral Gables is unlike any other pool in the country. The pool was created in 1923 from a coral rock quarry. Much of the original coral rock was used to border the pool. It also features two large historic lookout towers.
The 820,000-gallon pool is fed with spring water from an underground aquifer. In the spring and summer seasons, the pool is filled and drained every day. There are two waterfalls as well as cave-like grottos which provide a fun experience for swimmers. No kids under three are allowed so make sure you've got proof for your pipsqueaks.
Jungle Island, about seven miles away from Hialeah in Miami, combines the beauty of Miami's tropical landscape with a jungle full of animals from around the world. This family-friendly attraction has been around for 75 years. Today it's more than just amazing animals.
Experience one of the VIP tours for a chance in a lifetime of petting a sloth or having a family of lemurs on your head. Seriously.
Check out Jungle Island's newest attraction, Adventure Bay, for a great family adventure. Rock climbing walls, aerial ropes course and kid-friendly bungee jumping. Mom heart attacks almost guaranteed—but the kids love it. Grab a bite and a drink as you watch your kids play in the agility zone and a view of the gorgeous bay.
And now for something completely different…
We've all threatened to run away with the circus at least once. So take all this circus talk to the next level and visit the Flying Trapeze School. Spend two hours learning how to fly through the air with the greatest of ease. With a double line safety harness and a big ass net, of course.
Students have ranged from the youngest at six years old to the oldest at 81! Got an 82-year-old badass granny in your family? Bring her along to break the record for this awesome family activity.
Best Restaurants For Kids in Hialeah
Breadman Miami-Eat.Love.Bread is wonderful. Pizza pastelles, over-stuffed ham croquetas, guava and cheese tequeno, strong coffee. Check out their menu, bring the family, and eat yourselves into a Cuban bakery food coma.
Rinconcito Peruano is a family-friendly eatery serving traditional Peruvian comfort food for over 12 years. If you're new to Cuban food, order anything off the specials menu. You can't go wrong.
La Carreta is called The Original Cuban Kitchen. Like eating in your Abuela's kitchen, you'll find all the comforts of a traditional Cuban home on the menu. The Hialeah location is filled with locals and smart tourists alike. Be cool and well-fed with the in-crowd.
Molina's Ranch Restaurant has been feeding families in Hialeah breakfast, lunch, and dinner for over 30 years. Their large menu plus full bar make it a family favorite. Don't leave without a cup of strong Cuban coffee. Show those kids what bouncing off the walls really looks like.
Family-Friendly Hotels in Hialeah
Holiday Inn Express and Suites Miami-Hialeah has the sleek modern design of Miami but the family-friendly features of comfy clean rooms, free hot breakfast, and a pool that's just right. Bring your three little bears to this great place to stay in Hialeah.
The rooms at the Best Western Plus Miami Airport North gives you plenty of space to spread out. Make sure to wait 30 minutes after stuffing your faces at the free hot breakfast buffet before swimming in the indoor heated pool. Free food first. Safety second.
Do you have well-behaved kids? Do they appreciate the finer things in life like Spanish-inspired architecture and nice restaurants with an upscale ambience? No? Well then don't stay at the Hyatt Regency Coral Gables. But if you do, this hotel is awesome.
Homewood Suites by Hilton gives you a great family stay about 10 minutes from Hialeah. Channel your inner senior citizen by loading your pockets with muffins from the free hot full breakfast. Gulp a quick glass of wine at the free Evening Social, Monday through Thursday. With complimentary grocery shopping service, a 24-hour onsite convenience store, newspaper delivery, and complimentary Wi-Fi you may never leave.
MORE: Bring Your Cowpokes To Nashville
This article was originally published on