Things to Do in Jacksonville With Kids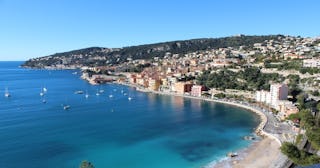 Valentina Rossoni/Pexels
If you are planning a vacation to Jacksonville, Florida, a large city in the northeastern part of the state, you will find family-friendly cultural attractions such as a world-class contemporary art museum, gorgeous sandy beaches, and wildlife exploration experiences. If that mix of activities sounds great to you, check out this list of things to do with kids in Jacksonville, Florida.
Kid-Friendly Attractions in Jacksonville
Jacksonville is a beach town with many fun cultural attractions and hands-on immersive experiences. First, the Museum of Science and History has localized exhibitions like ATLANTIC TAILS: Coastal Creatures of North Florida, which highlights aquatic creatures of the region and features a tank of tide pool creatures your kids can touch.
Second, MOCA Jacksonville has a large contemporary art collection. After you browse through its abstract art exhibitions, then you can bring your family to the ArtExplorium Loft, where your kids can make some abstract expressionist art of their own. Your vacation just became more high-brow!
If a Florida thunderstorm hits, take respite at another unique attraction, Sweet Pete's Candy. A candy expert will take you on a tour through its history, taking you into the packaging room to see the caramel wrapping machine. At the end, you can make your own chocolate bar with a choice of 16 toppings.
Lastly, the Catty Shack Ranch consistently comes up as one of the best attractions in Jacksonville. You can visit during daytime hours to see lions and tigers or attend one of the feedings – where employees distribute 600 pounds of meat to the animals.
Best Hotels in Jacksonville for Kids
There are plenty of hotels to spend your vacation at in Jacksonville. The Hampton Inn Jacksonville Beach/Oceanfront, located on the beach, has a sweeping pool with a waterfall.
If you have a lot of friends and family traveling with you, the Courtyard Jacksonville Beach Marriot has large suites that will fit everyone, some with stunning views of the beach.
Furthermore, if you don't want to stay right near the ocean, the Hotel Indigo Jacksonville-Deerwood Park has a contemporary vibe. It is located near a serene lake.
Best Restaurants in Jacksonville for Kids
Like many seaside destinations, Jacksonville has a lot of great kid-friendly seafood restaurants along with diners and bakeries perfect for the family. First, you have to try the Maple Street Biscuit Company, a charming breakfast restaurant. There, you will find creative, delicious inventions on fluffy biscuits. You might want to try the Squawking Goat —fried chicken, a fried goat cheese medallion and house-made pepper jelly on a biscuit. The kids will love the Sweet Grace, a chocolate chip waffle with strawberries, powdered sugar and whipped cream.
Second, for a casual dinner, try St. Mary's Seafood & More, which has an extensive menu with crab cakes, calamari, Boom Boom shrimp, and other fried and grilled options. Moonriver Pizza is a colorful pizza restaurant with an excellent Yelp rating. You have to try its famous Bread Stix, which are covered in cheddar cheese, parmesan and oregano, with a side of marinara. Cinnottis Bakery is a must-stop for delicious sandwiches, donuts and pastries.
Kid-Friendly Outdoor Activities in Jacksonville
Besides beaches, there are plenty of other fun outdoor activities in Jacksonville. The Jacksonville Arboretum has 120 acres of woodland trails and a beautiful 2-acre lake. Each of its trails are ranked by difficulty, so you can pick what you are up for based on how you are feeling the day you visit. Similarly, the Tree Hill Nature Center is a great outdoor activity for nature-nerds.
Another outdoor activity is the Jacksonville Zoo, which has kid-friendly attractions like the Wildlife Carousel and Stingray Bay.
If you are looking to blow off some energy, near Jacksonville Beach, you will find Adventure Landing. The amusement park has activities like go-karting and mini golf.
Best Beaches Near Jacksonville
Above all, you have to check out the 22 miles of white, sandy beaches just a short drive away from downtown Jacksonville, Florida. There is a set of several beach communities. Jacksonville Beach is by far the most well-known. It has a lot of fun summer events, like concerts and movies. The Jacksonville Beach Pier is a great fishing spot.
Atlantic Beach, is more of a residential beach town. Since there aren't that many crowds, it's a great spot to bring little children. Neptune Beach is known for having great restaurants and shopping nearby.
On Amelia Island, American Beach is historic. It was one of the only beaches that allowed African Americans to visit. There is a museum about the beach on the island as well. Lastly, for even more of an adventure, take a boat to Little Talbot Island State Park, which has sweeping ancient dunes.
MORE: Everything to do in Toronto with Kids
The Best Things to Do In Aspen When It's Not Winter
Start Traveling With Your Kids When They are Young
This article was originally published on