Quiz: Which TV Mom Best Matches The Level Of F**ks You Give?
by Rita Templeton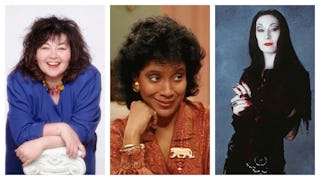 Lynn Goldsmith / Getty The Cosby Show The Addams' Family
There are some TV moms who cared very deeply about making everything perfect (or at least appearing that way) — and there are others who just didn't give a rat's ass what anybody thought about their parenting style. Where on the spectrum do you fall? Take this quiz to discover your inner TV mom.
This article was originally published on