If You Hate Inspirational Quotes, You'll Love This Instagram Account
by Maria Guido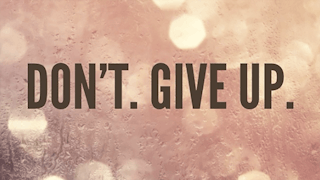 Image via Instagram/ Unspirational
'Unspirational' Instagram account exists for those of us who are sick of inspiration
We all have that one friend or family member who shares inspirational memes daily, don't we? Just breathe. Be your best version of yourself. Stars can't shine without darkness.
Whatever.
Related: 100+ Monday Motivation Quotes To Get Rid Of The Sunday Scaries
Some days you really just want to say it like it is: everything sucks and you annoy me. If you find yourself feeling this way on the regular, there's now an Instagram account that speaks to your soul. It's called "Unspirational," and it gives you your daily dose of Who the fuck cares?
For that friend who's always talking about how many points they ate today:
Monday morning thoughts:
https://www.instagram.com/p/BVWVrSsh3kk/?taken-by=unspirational
Wake up and be your best self:
The account is the brain child of Elan Gale, producer of The Bachelor — which makes sense, if you think about it. He's got to be sick of people pretending like love is real, the world is great, and hope is alive.
Yes, you are.
Honestly Linda. No one wants to watch you do burpees.
Words to live by.
Just start posting these daily and see if anyone reaches out to you to see what the hell is wrong. It will be a fun social experiment.
This article was originally published on