You Are Not Going to Die Alone and Unemployed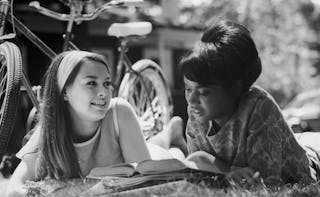 For The Girl's Guide to Absolutely Everything (Workman, new edition 2015), I asked hundreds of women what they know now that they wish they'd known when they graduated from college that would have spared them heartache, eased their transitions and made their life a heck of a lot easier in their 20s and 30s. Here's one of their responses.
© Helen Rosner
Name: Helen Rosner
Age: 32
Where do you live? Brooklyn
What do you do? I'm the features editor at Eater.com, where I'm launching the site's new narrative and longform journalism program. I'm also a contributing editor at the food and travel magazine Saveur, where up until a few months ago I was the executive digital editor. I co-wrote Saveur's cookbook, The New Classics, and I write about non-food things for sites like Medium, Refinery29 and the Hairpin.
What do you know now that you wish you'd known earlier? I wish I'd known how liberating endings can be. Before I left college I'd never been dumped and I'd never quit a job, and within ten months of hitting the real world I went through both of those experiences within two weeks of each other. I'd thought—at the tender age of 22—that I was going to marry this guy and that this job was going to be the one I'd have for the rest of my life, and after losing both at once I pretty much figured I was going to die alone and unemployed, that it was all over.
It turns out that endings are also emancipations. Thanks to a combination of circumstantially enforced introspection and some really good therapy, in the months that followed that crisis month I learned more than I ever realized there was to know about myself, what made me happy, and what I really wanted.
A decade later I'm still driven by those revelations. And I've been through more breakups and left more jobs, with no less heartbreak but with way less of a pervasive sense that everything is over forever and nothing will ever be the same. It's still super scary, it's still wrenching, there are still tears. But I wish I'd known that you get through things. You don't stop being yourself and seeing the world through your own eyes, and you almost always come out better and stronger.
This is part of a series. You can read other women's advice for your twenties here.
Photo: Getty
This article was originally published on