Beautiful Hawaiian Baby Names For Boys And Girls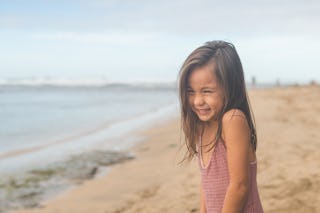 FatCamera/Getty Images
Hawaiian names are as gorgeous as the islands themselves. The Hawaiian alphabet contains only 12 letters: five vowels (a, e, i, o, u) and seven consonants (h, k, l, m, n, p, w), but it's amazing how many beautiful configurations those few letters can produce.
Best of all, many Hawaiian names are unisex, so you can use most of these no matter whether you're expecting a kaikamahine (girl) or a keiki kāne (boy).
Naming a baby can be scary. We can help! Check out our baby name database here.
Ailani
Alani
Hana
Ikaia
Iolana
Kai
Kaia
Kailani
Kainoa
Kalani
Kalea
Kaui
Keanu
Keoni
Kiana
Koa
Leilani
Mahina
Maile
Malia
Mele
Moana
Nalani
Nani
Noelani
This article was originally published on