Water-Inspired Baby Names That'll Make A Splash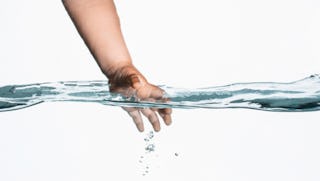 Guido Cavallini/Getty
Water baby names are the ones you choose when you really want to make a splash. 60% of the human body is made of it. 71% of the entire earth is made of it.
Water is precious and vital, just like your baby will be … so why not choose a name that will reflect that importance like a lake on a clear day?
Naming a baby can be scary. We can help! Check out our baby name database here.
Aqua
Bay
Bayou
Brooks
Cascade
Caspian
Cove
Dew
Hydra
Lake
Marina
Marsh
Misty
Ocean
Rain
River-unisex
Shore
Spring
Stormi
Wade
This article was originally published on