Aaron Paul to star in the highly anticipated Breaking Bad movie which lands on Netflix and AMC this fall
If you're like millions of others, Breaking Bad was one of the first series on Netflix you binge-watched, hanging on every word Walter White had to say. It's been six years since the show's final episode aired, but fans have reason to rejoice again because Netflix just announced that a Breaking Bad movie is coming to the streaming service, and we don't have to wait long.
According to Netflix, the film, titled El Camino: A Breaking Bad Movie, is set to be released on October 11, 2019. Filming has been kept under tight wraps and there have been very few details about the stars or storyline. A brief description from Netflix reads: "In the wake of his dramatic escape from captivity, Jesse [Pinkman] must come to terms with his past in order to forge some kind of future."
Netflix gave fans a one-minute teaser trailer, showing Skinny Pete being questioned by police about Jesse Pinkman's whereabouts. "I don't know what to tell you, and I've said like 500 times already, I have no idea where he is," Pete says. "But even if I did, I wouldn't tell you because I've been watching the news like everybody else. I've seen that little cage of his they kept him in. I heard about what all they did to him to make sure he kept cooking. So sorry, I don't know what to tell you, but no way am I helping you people put Jesse Pinkman back inside a cage."
People are understandably pumped that not only do we get the entire month of October to celebrate Halloween, we now have this movie to look forward to:
So. Friday October 11th.
Put your life on hold and get ready.
O. M. F. G. #ElCamino#BreakingBadMovie#BreakingBad pic.twitter.com/B0ojrRMEJ0

— Saul Goodman⚖ (@ltsSaulGoodman) August 25, 2019
Now the world is complete#BreakingBad pic.twitter.com/VonelgrTMt

— Hello ALI (@dorru12) August 25, 2019
Waiting to hear this from #JessePinkman again#BreakingBad #ElCamino #BreakingBadMovie #Bitch pic.twitter.com/FUVwFxyesx

— STREAKY BLINDERS (@StreakyBlinders) August 25, 2019
Am I the only one who thinks Walter White is alive and will come back in the movie?#BreakingBad pic.twitter.com/t7Go50u4mr

— Nugatory21 (@nugatory21) August 25, 2019
People seeing #BreakingBad is getting a movie in a nutshell: pic.twitter.com/b2gC9KXBqB

— TRAFON (@RiseFallNick) August 24, 2019
Me when I found out there's going to be a Breaking Bad movie coming out on October the 11th: pic.twitter.com/8iBgJbOfQw

— KaneDraws (@KaneDraws) August 24, 2019
The film will star Aaron Paul, returning as meth cook and resident businessman Jesse Pinkman, and was written and directed by Vince Gilligan, the creator of the original series. "It's a chapter of Breaking Bad that I didn't realize that I wanted," Paul told The New York Times. "And now that I have it, I'm so happy that it's there." So are we, Jesse. So are we.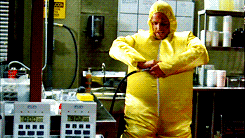 No word if presumed dead Walter White (played by Bryan Cranston) will be making an appearance, but writers left his death somewhat open-ended. Many fans don't believe he's actually dead, so making a comeback in the film would be epic. If you don't currently have Netflix, have no fear: The film will live on AMC following its Netflix premiere.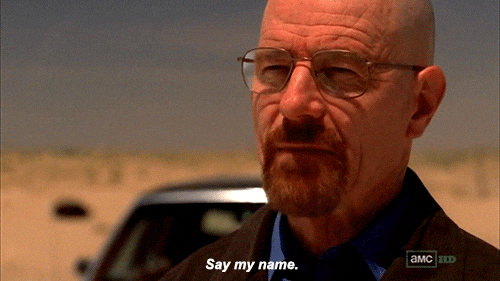 The popular series aired on the cable network from 2008 to 2013 and if you haven't seen it, what are you waiting for? You've got till October 11 to get caught up!