California Set To Pass One Of The Toughest Mandatory Vaccine Laws In US
by Maria Guido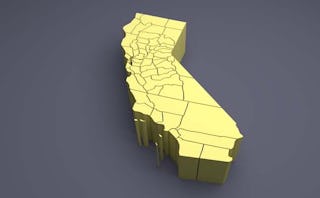 Schoolchildren in California may be required to be vaccinated unless there is a medical reason not to do so, thanks to a law that cleared another hurdle today, as the State Assembly approved it by a vote of 46-30.
Bill SB277 would change the law so that only parents of children with medical reasons to refuse vaccinations will be allowed to opt out of vaccines for their kids before they enter daycare or the school system. As it stands now, religious and personal beliefs can exempt students.
The bill was crafted in response to a large Measles outbreak that originated at Disneyland in December 2014. There is a disproportionate amount of unvaccinated children in southern California, thanks in part to the "Personal Belief Exemption" that allows parents to opt out of vaccines easily. Hopefully not any more.
From NPR: "If it passes out of the Legislature, the bill would then move to the desk of Gov. Jerry Brown. The governor hasn't indicated whether he'll sign the bill, but a spokesman said via email that Brown "believes that vaccinations are profoundly important and a major public health benefit and any bill that reaches his desk will be closely considered." In other words: this bill is passing.
If signed into law, California will be the biggest state with such a mandate in place. There are only two other states in the country that don't allow for philosophical or religious exemptions to vaccines: Mississippi and West Virginia. Vox has a comprehensive graphic of school vaccine exemptions by state. 19 states still allow philosophical exemptions. 48 states allow religious exemptions. Well, 47 when this law passes.
When it comes to personal belief exemptions, there is no medical basis for the vaccine paranoia. The vaccine-autism link has time and time again been proven non-existent. There is no scientific evidence that backs refusing or delaying vaccines.
Vaccines are essentially the biggest medical miracle of the 20th century. Measles was considered eliminated in 2000, because the U.S. has a highly effective vaccination program and a strong public health system for detecting and responding to cases and outbreaks. It came back in full force when parents got wrapped up in the hysteria — and started believing celebrities instead of scientists.
Choosing whether or not to vaccinate your child is not a personal choice — it's a public health issue. Let's hope California will serve as an example and other states without strict vaccine laws in place will follow suit.
This article was originally published on