Learning About Happiness From Virginia Woolf
by Gretchen Rubin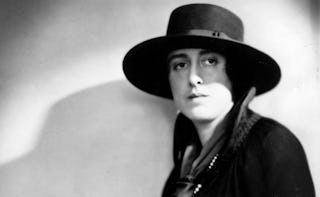 "Happiness is to have a little string onto which things will attach themselves. For example, going to my dressmaker in Judd Street, or rather thinking of a dress I could get her to make, & imagining it made—that is the string, which as if it dipped loosely into a wave of treasure brings up pearls sticking to it. And my days are likely to be strung with them."
And, as has happened before, I got a few comments from readers saying, in effect, "Why are you quoting Virginia Woolf about happiness? She committed suicide—what can she know about happiness?"
This response always surprises me, for a few reasons. First, Woolf aside, there's a big difference between writers' works and what they personally experience and how they behave in their own lives. Take Tolstoy, for example. I love Tolstoy's fiction, and find it elevating and very illuminating on the subject of happiness, but I can't bear to read about the actual Leo Tolstoy, who was a dreadful person.
Nevertheless, suffering "madness" (as Woolf's nephew and biographer Quentin Bell called it), or depression, or deep unhappiness, may cause us to plumb more deeply into the nature of happiness. There are some kinds of wisdom that we wouldn't wish to learn, but learn we do. So it's not surprising to me that Woolf writes with tremendous perception and beauty about happiness. And not just in her fiction—in her diaries, when she's writing about her own life, she often describes being very happy.
I suppose that for me, what's most striking about Woolf's writing is its intensity: how powerfully she can capture a moment's sensation, a fleeting impression, an evanescent emotion that passes between two people. I'd be very sorry to think that people would dismiss her work because they believed that her suicide somehow undermined its truth.
This article was originally published on