Doula, Midwife or Nurse... Who Are The People Who Care For Your Cooter?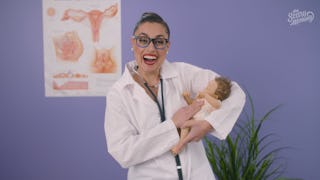 They walk into the room, they're wearing a white coat, but who is the person that's caring for your cooter? You assume that it's a doctor, but you could be seeing a mid-level provider. So what can a midwife do? What about a nurse practitioner? Does a doula deliver babies? Madge the Vag sits down with these experts to find out what you can expect when you see them.
RELATED: What's The Difference Between A Doula And A Midwife? And Do I Need Either (Or Both)?
This article was originally published on