Internet Responds To Trump's Request That His Female Staffers 'Dress Like Women'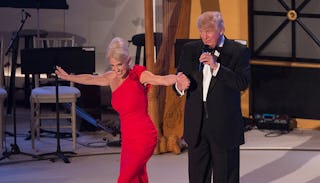 Image via Chris Kleponis-Pool/Getty Images
Twitter shows Trump how to "dress like a woman"
Recently published insider information suggests that President Trump likes a certain look when it comes to how those who work for him dress. To be fair, he has particular ideas for both men and women. To be Trump, the ideas for women are decidedly sexist.
And of course, Twitter took him to task for it in the best way.
New media company Axios, launched by the co-founder of Politico, reports on the inner-workings of the Trump administration when it comes to dress code. Mike Allen and Jonathan Swan spoke with a Trump campaign source who reveals that the president likes for women who work for him to "dress like women."
The source elaborates. "Even if you're in jeans, you need to look neat and orderly." Allen and Swan say, "We hear that women who worked in Trump's campaign field offices — folks who spend more time knocking on doors than attending glitzy events — felt pressure to wear dresses to impress Trump."
Ew.
As for men, Axios reports, "If you're going to be a public person for him, whether it's a lawyer or representing him in meetings, then you need to have a certain look. That look —at least for any male — you have to be sharply dressed. Preferably, I would say, solid colors. … You should have a good physical demeanor, good stature, hair well groomed."
We'll just leave that there without comment.
Leave it to Twitter to zero in on the gross tidbit about female staffers and have a field day with it. Women from all walks of life shared photos of how they "dress like a woman," and as you can probably guess, it didn't involve too many skirts and ballgowns.
This is the most empowering hashtag ever. Bad-ass women changing the world, dressed however the hell they please. Dressed in a way that helps them do their jobs or dressed in a way that simply makes them feel good about themselves. Dominating their professions and nary a skirt in sight. Imagine that.
We have to say, it's curious that he of the famously ill-fitting suits would have so much to say about what anyone else wears, yet, here we are. Thankfully, there are so many brilliant and fierce women in this world who will keep reminding Trump over the next four years that it's not 1952, no matter how much he wants to make it so.
As one Twitter user so aptly put it, when we're dressed at all, we're dressed like women. Mic. Drop.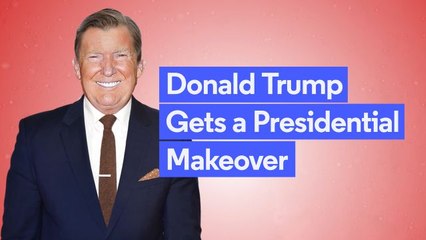 This article was originally published on