Episode 18: It's Halloween. Give Out the Goddamn Good Candy.
by Team Scary Mommy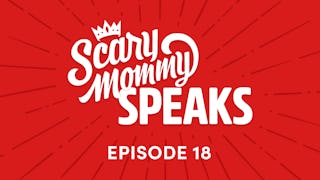 Happy Halloween, Scary Mommies! First up, and back by popular demand, we've got a spooky Cartoon Confidential on your favorite merbabies, the Bubble Guppies! Keri and Ashley then get Momsplained on how to handle Halloween fun with their little ones. Finally, we discuss the creepy things kids say and….see. Happy Hauntings from all of us at Scary Mommy Speaks!
Listen and Subscribe:
Or wherever you listen to podcasts!
This article was originally published on