The Final 'Beauty And The Beast' Trailer Is Here And It's Perfection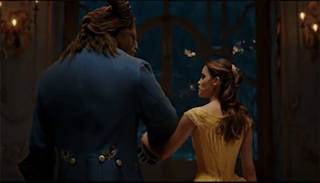 Image via Disney
Disney just unveiled the final trailer for its upcoming live action remake of Beauty and the Beast — and they really saved the best for last.
They've been teasing us for months with glimpses into the fantastic world they've created in the long-awaited live-action release starring Emma Watson, Kevin Kline, and Dan Stevens. The images are incredible, and the first few trailers were amazing. But the last trailer finally reveals the essence of the movie, down to the personalities of the characters and the way they interact. Can we just say, it was worth the wait.
We finally get to see Belle and Beast interacting — and if that wasn't enough, the trailer also features Ariana Grande and John Legend singing their rendition of the title ballad.
Swoon.
Beauty and the Beast finally comes to screens everywhere March 17. Until then, just play this on a loop to tide you over.
This article was originally published on