High End Twinkies are out Trending Kale and It's A Beautiful Thing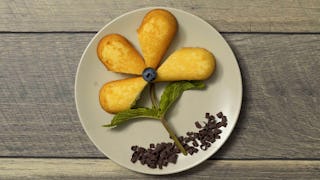 No one really knows how they stay so soft and creamy for so long, but who's got time for details? So when you get the craves for a storebought slice of your childhood, try ramping up a Twinkie with this easy twist. Enjoy.
P.S What you do with your ho hos is your business.
[ss_featured_video]
This article was originally published on