Stock Up: These Are The Best Christmas Gifts Of 2019
by Lori Ferraro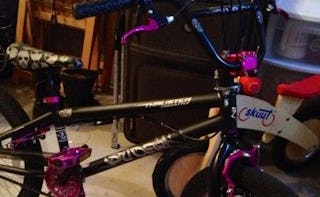 YOU'VE NEVER SEEN AN ELEPHANT FLY?
With over 150 sounds and movements, the Wildluvs Juno My Baby Elephant will teach the girl in your life all about loving animals from a young age. Juno is not just an elephant, but a baby elephant, who grows and evolves as she's nurtured. When she first comes home with your girl, Juno's a lil shy and even hides behind her ears. As play continues and deepens, Juno will get sillier and display her cute personality more and more. Complete with a mouse and peanut accessory, Juno can giggle, make funny sounds, and swing her trunk round n' round.
BC KIDS LOVE SURPRISES
Kids effin' love surprises, so if you really want to make your kid smile ear-to-ear, an exclusive L.O.L. Surprise doll and pet is undoubtedly the way to go. Encased in a sparkly outer shell, the girl in your life can use the case as both purse and playset before (and after) unboxing the six more surprises inside the surprise balls. Spoiler alert: She'll also have to dig through kinetic sand to get to the last of the L.O.L. Surprises.
BEST FOR THE ROBOTICS-OBSESSED KID
Okay, so, robots are cool. But lego robots? Whole other level. This set comes with a whopping 847 (!!) pieces, which can be turned into five different robotic toys, which include Vernie the Robot, Frankie the Cat, Guitar 4000, and Auto Builder. These models come with sensor technology and motor capabilities so they're not just regular robots, they're cool robots. Plus, there's a handy step by step guide just in case, ya know, it gets a little too confusing putting hundreds of pieces together.
FROM BELLA TO BEAU
If the little girl in your life is a Luvabella fan, then it's time to introduce her to Luvabeau, the boy baby doll. Interactive as ever (and still creepy to us moms who have to touch its silicone face, but whatever), the Luvabeau version is perfect for children ages 4 and up. The more your gal plays with Luvabeau, the more he learns, which is evident in his vocabulary expanding. He's also got realistic facial expressions, an individual personality, and moves just like a real baby.
The Revlon One-Step Hair Dryer & Volumizer is where it's at. For the busy sis, this blowdryer-and-hairbrush combo takes hair to the next level. Hello, blowouts!
BEST FOR THE BABY WHO LOVES PEEK-A-BOO
Getting tired of playing peek-a-boo on the reg? Gift your curious little one this cuddly bear that recites six phrases and plays your baby's favorite game with him. At the push of a button, the bear hides behind his blanket before popping back out—sure to give your little one a belly full of laughter that you won't be able to resist recording a video of.
MAGNETIC BUILDING SET TO BUILD CREATIVITY
Imaginary play is king for the little young minds of our offspring. These 3D buildings sets give them the opportunity to develop creative and tactical skills. Since all the pieces are magnetic, there's virtually no limit to what our toddlers can create. Beware of knock-offs, because this brand is the OG. This set is sweet and super affordable, but you can also splurge for a bigger set with thousands of rave reviews.
BEST FOR THE VIDEO GAME ADDICTS
Now here's something the whole family can enjoy (unless your kid hogs it which…likely). The Nintendo Switch can be used to play all the deeply addicting video games, whether you're home, out and about, or in a very, very long car ride that requires ALL the entertainment you can get. This model easily switches between handheld, table mode, and TV mode andfeatures a touch screen for ultimate playing ease.
OOEY, GOOEY, AND TOTALLY CUTE
The only thing that's better than slime is unicorn slime. This ooey gooey stuff makes kids go wild and allows them to explore their senses in a (mostly) mess-free environment. With over 100 different slime combinations possible, girls go gaga for the goo, all while honing their motor skills, and taking in the different textures and scents.
Your kids will earn 150 points for Gryffindor after they assemble this Hogwarts LEGO set. Mandatory suggestion: the LEGO building should take place while the Harry Potter theme song plays on a loop and everyone binge watches all the movies.
Do you have a little one who wants to be the next Tiger Woods? I mean, in the golf way, not all those other ways. Well, this is a good way to get your kiddo started. Pretty soon, they'll be begging you to take them out onto a real golf course.
Do you remember the first time you got a full makeup kit and how excited you were to try EVERYTHING? Give that joy to a youngin' this year with this huge SHANY Carry All Cosmetics Kit that has every single thing a gender fluid tween (or kid) playing with makeup needs right at hand, stored in one place.
This article was originally published on