How Young Stars Are Changing The Way A New Generation Sees Mental Illness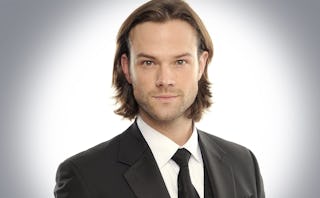 In March, Padalecki chose to reveal his condition to the world, saying it first hit hard when he was 25. He told Us Weekly that he was completely surprised by his feelings as well as his diagnosis. He was starring in a hit show, he had a good life—complete with good friends, a lot of fans and a great job—and yet he suffered a breakdown in the middle of a shoot day and simply couldn't continue.
Now that he's diagnosed and getting treatment, he's using his celebrity status and firsthand experiences to help others. He knows he has a young audience and is determined to share his struggles to reduce the stigma and shame that usually accompany mental illness. His slogan, which is also a hashtag, is "Always Keep Fighting," a reminder to others that it's a battle worth fighting. He sells T-shirts with the slogan to benefit an organization called To Write Love On Her Arms, a nonprofit that finds help for people struggling with depression, addiction, self-injury and suicidal thoughts.
And he uses his social media accounts, too, both to raise awareness for others and to ask for support for himself when he needs it—which sends a huge message to his fans and fellow sufferers that asking for help is nothing to be ashamed of.
"You might not win every battle," he told Us Weekly. "There are going to be some really tough days. There might be several tough times in any given single day, but hopefully, this will help somebody to think, 'This isn't easy; it is a fight, but I'm going to keep fighting'… Even if there are a thousand small fights, even if every other minute you're thinking about suicide, or depression, or addiction, or if you have mental illness, I want people to hit it head on and take action. And to be proud that they're winning their fight, period."
He's not the only young performer coming forward. Demi Lovato, an actress, platinum recording artist and former Disney star, is very open about her bipolar disorder diagnosis. She talks about it in a way that speaks directly to her young fans. Lovato is very clear about what it means to be bipolar, and what a chemical imbalance is, and how it affects you.
"People often toss around the condition flippantly, saying things like, 'Oh my gosh, I'm so bipolar, I can't decide what to eat tonight,'" she told Yahoo Health. She explains that when things are bad, she goes "through weeks at a time of being severely depressed and weeks at a time of being super on top of the world, living in mania."
Lovato goes to support groups, despite her busy schedule, and is part of the Be Vocal: Speak Up for Mental Health campaign, which encourages people to talk about mental health issues. Until she was diagnosed, she struggled with addiction, an eating disorder and self-harming. When her father died in 2013, she learned that he had been bipolar—a discovery that helped her determine what was really at the root of her problems.
There are many celebrities who have been open about their struggles with depression, addiction and bipolar disorder, but these are two of the youngest. Because of their fan bases, they have the chance to influence a new generation of people who may be suffering but aren't aware of the cause. As a parent, I'm grateful there are stars like this willing to put the message out there and make themselves vulnerable, not just for themselves, but in the hope of helping kids who look up to them. Pretty impressive stuff.
This article was originally published on