Immigrant Minors Separated From Parents Have Reported Thousands Of Allegations Of Sexual Abuse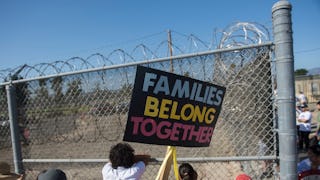 Image via Kevin Sullivan/Orange County Register via Getty Images
Over 100 of the sex abuse allegations made by immigrant minors involved adult staff members
The Department of Health and Human Services (HHS) has released information on thousands of reports of sexually assaulted immigrant minors that have been filed over the last four years – and that these numbers had risen to an all-time high by the middle of 2018.
According to Axios, the Office of Refugee Resettlement received 4,556 complaints while the Department of Justice (DOJ) received 1,303 complaints, all between October 2014 to July 2018. The most recent numbers are not yet available.
An estimated 178 cases of assault listed an adult staff member as the perpetrator, while hundreds more listed assaults between minors. A frightening 514 cases of sex abuse were reported in the second quarter of 2018 alone.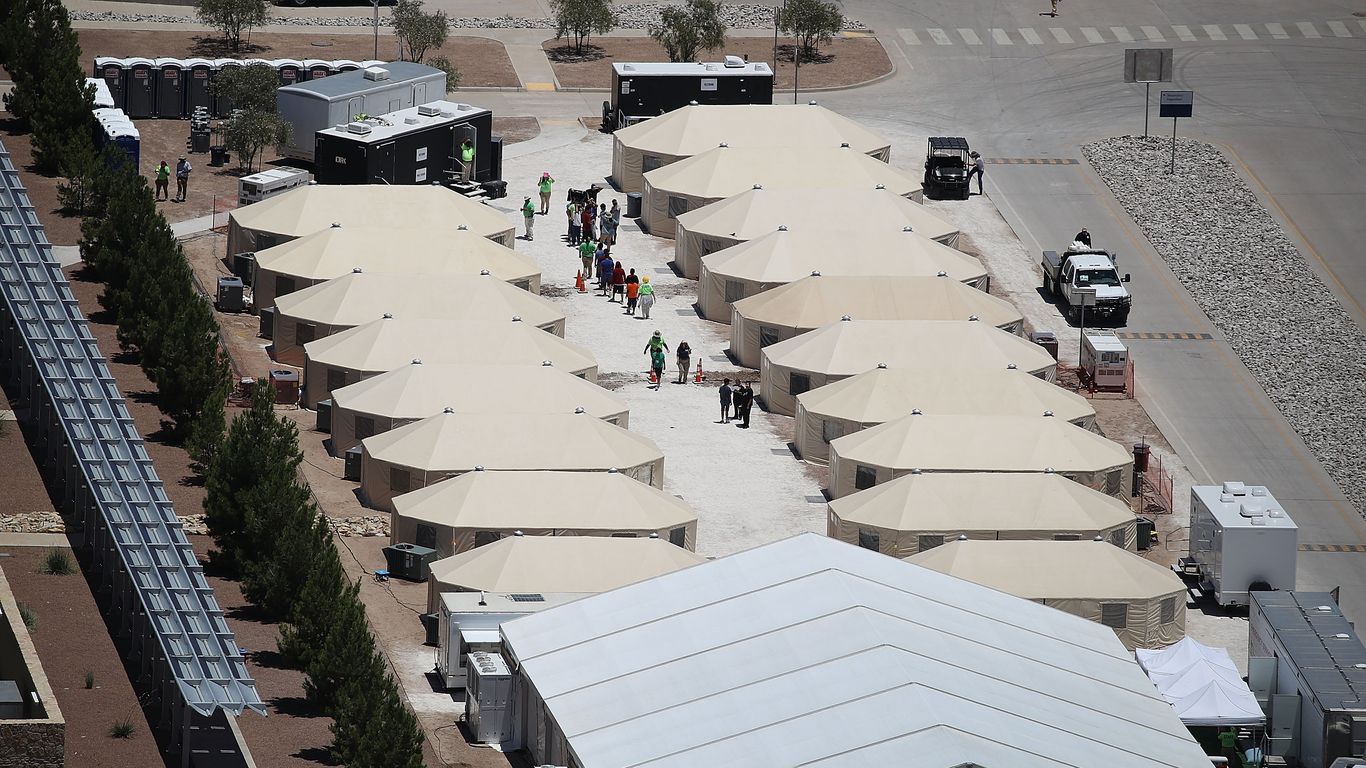 These shocking numbers were released on Tuesday morning by Florida Democratic Rep. Ted Deutch, during a House hearing regarding Trump's "Zero tolerance" policy that led to thousands of immigrant children being separated from their parents and placed in detention camps across the country.
After Deutch presented the numbers, he added another statistic: "This works out on average to one sexual assault by HHS staff on unaccompanied minor per week," he said.
He also told Axios:
"This behavior — it's despicable, it's disgusting, and this is just the start of questions that HHS is going to have to answer about how they handle these and what's happening in these facilities."
According to CNN, incidents included, "staff members who were accused of having relationships with minors, unwanted sexual touching and showing the minors pornographic videos."
There is some data suggesting that in many cases, the staff members involved in the assaults were removed from duty and/or fired – though this does not change the fact that minors already in a dire situation are suffering from sexual abuse.
Axios added that it's not clear if there's an overlap between the incidents reported to HHS and the incidents reported to the DOJ – however, the cases number in the thousands either way. In addition, it's completely unclear what the actual number of sexual assaults has been, since reports of rape and sexual abuse are historically much, much lower than their rate of occurrence. Add in a language barrier along with the age (and mental state) of the children in custody, and it's impossible to know the extent of the sex abuse issues in these camps.
HHS has responded to the report by saying that safety is important, and that they take steps to prevent sex abuse.
"The safety of minors is our top concern when administering our unaccompanied alien children program," said spokeswoman Caitlin Oakley. "Each of our grantees running standard shelters is licensed by the respective state for child care services. In addition to other rigorous standards put in place by the Office of Refugee Resettlement (ORR) at HHS' Administration for Children and Families, background checks of all facility employees are mandatory."
Oakley continued:
"These are vulnerable children in difficult circumstances, and ORR fully understands its responsibility to ensure that each child is treated with the utmost care. When any allegations of abuse, sexual abuse, or neglect are made, they are taken seriously and ORR acts swiftly to investigate and respond."
Back in August, a federal judge ruled that it was the government's responsibility to reunite immigrant children separated from their parents, but this task simply hasn't been completed, with some officials saying that the task is impossible due to poor paperwork. While child sex abuse has been reported at these detention centers in the past, this is our first look at the widespread and completely horrifying issue of sex abuse in the camps.
This article was originally published on