The Kitchen Is Where Memories Are Made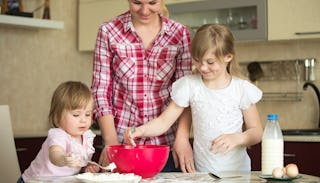 Shutterstock
One December afternoon, my son, who was only a few months old, fell asleep in his car seat on the way home from grocery shopping. I figured out really fast if I just left him in there and carried him in — seat and all — he would stay asleep, sometimes for hours.
Holding my breath, I carried him in and set him down in the living room. And after unloading everything, I found myself sitting on our kitchen floor. Just sitting there. The sun was in my face, it was quiet except for the murmur of our fridge, and I felt a contentment I hadn't felt for a really long time.
As I leaned against the cupboards, staring at the oven, I realized how much I missed spending time in the kitchen since I'd had a child. I used to plan out more elaborate dishes when it was just my husband and me. There were nights when preparation and cooking would take hours.
But the time I used to spend chopping, marinating, and baking had been replaced by rushing around the kitchen, shoving whatever I could find in my mouth, or making the quickest, easiest meal I could think of, which was usually eaten while holding my son in one arm, standing over the sink. I had missed my time in the kitchen — a lot.
Growing up, both of my parents were excellent cooks, and I was next to them more often than not, smelling, tasting, and learning.
Every Saturday night we had homemade pizza, made completely from scratch. My father would make extra dough and cut out donuts and roll them in sugar and cinnamon for dessert. We never bought Oreos or Chips Ahoy. Instead, my mother baked a homemade dessert every night. In winter, there were lots of pies, eclairs, and chocolate sheet cake smothered with butter cream icing. In the summer and fall, she made crisps and cobblers. Her cinnamon crumble topping was always perfection. Peach cobbler was my favorite; she used canned peaches, and I loved how the fruit juice thickened into a syrup. All year round she got many requests from friends and neighbors to make her famous cinnamon rolls.
We didn't buy cereal or breakfast shakes, but always had freshly baked bread for toast that was crazy good with "peanut butter and butter under," as my younger sister used to say.
On the weekends, I would wake up to my father's apple pancakes or French toast. He even tapped trees and made the syrup himself.
In the summer, we would plant a garden, and my sisters and I would help my mother pick, can, and freeze everything. There would be jelly jars on top of every counter filled with wild raspberry and blackberry jam that would last all year long.
Whenever we had guests over, you could find the adults in the kitchen sipping wine or beer, and I would often end up sitting with them after I had my fill of playing with the other kids. I just liked it — the feeling, the clinking of silverware, the smells, the platters of food. Something about sitting in the kitchen for hours, talking, eating, and laughing has always been my happy place, even more so now that I am a mom. Some things just stick with you.
I find even now, when we have friends or family over, we end up in the kitchen instead of our much more comfortable living room. We start out there as they help me prep and cook, or we simply just stand, leaning against the countertops, wine glass in one hand, food in the other, as we talk and laugh too loud. And we linger long after the food is gone — chairs pulled back from the table, dirty dishes strewn about, accompanied by empty wine bottles as our kids destroy the upstairs.
The kitchen makes us feel nostalgic, at home, and content. For so many, it's a favorite gathering place. After all, it is where so much magic happens because you cannot go wrong with making memories through food and conversation.
So if you need me, you know where to find me.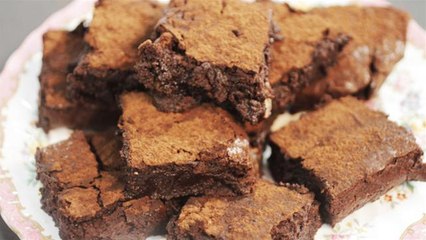 This article was originally published on